Here are some of the investors at the Baku Investment and Culture Summit

INVESTORS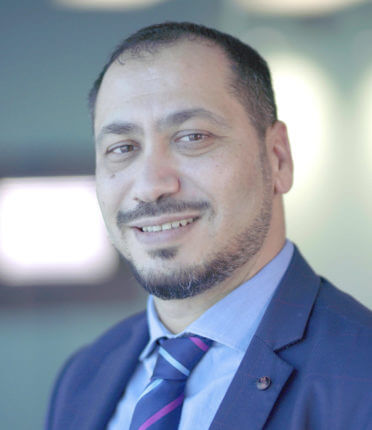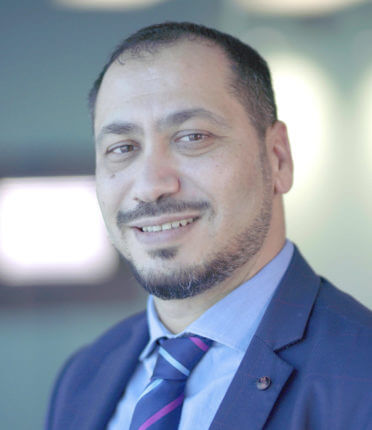 DAAL
Chief Investment Officer at DAAL; venture capital fund in Saudi Arabia responsible for identifying promising startups and evaluating the investment opportunity within. He also Provides mentorship and business development insights for portfolio companies to guide and nurture their growth on the international stage. Working previously in prominent companies within MENA region such as Orange Jordan, MBC Group and BlackBerry enabled Lewa Abukhait to acquire solid understanding in realizing the scalability in technology solutions and sustainability in business models.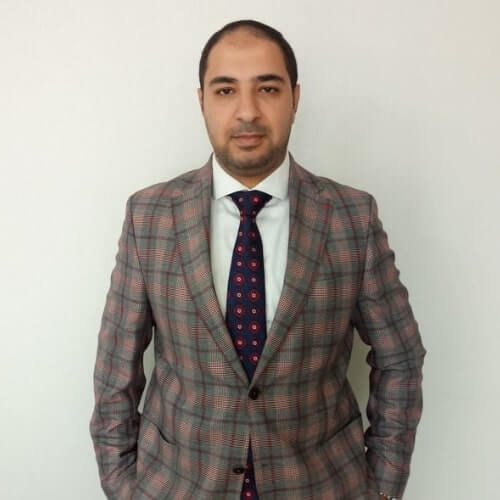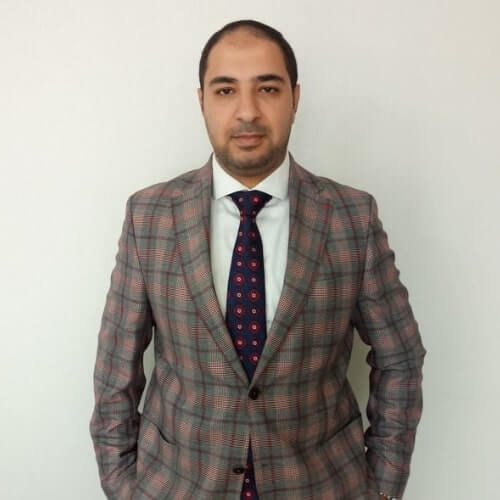 Bisfor Investment
A CEO, managing program/projects' teams for optimal return-on-investment, coordinate and delegate cross-project initiatives along with developing and managing the budget. Accountable for delivering against established business goals/objectives.
Startup's Advisory board member helping startups in their growth journey, supporting and guiding them in the fundraising processes and tactics.
An accredited mentor and a Jury member in many of the international startup summits with years of experience in evaluating projects, anticipating future issues, and implementing creative solutions. Management and investment blogs and articles writer - English and Arabic - with several years of experience. Successful in public relations and networking.
Helped many startups from MENA to close their Seed Fund and series A Rounds.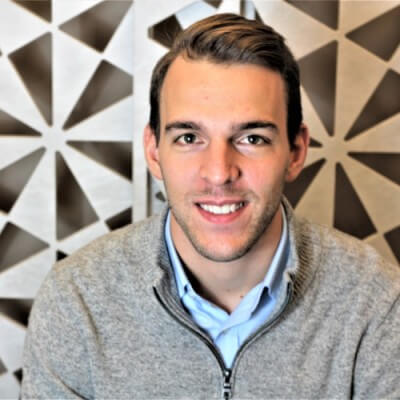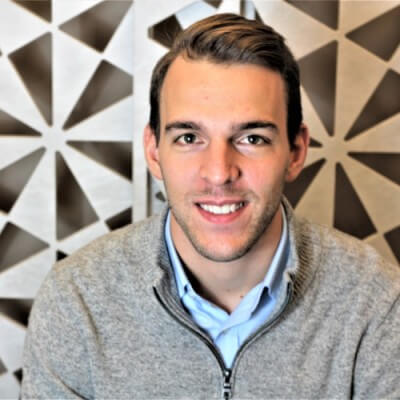 Startup Campus
Gergo is an official Londoner since 2012 with an extensive network of investors, accelerators, governmental bodies, and startups. He completed his studies in London and graduated with a first in Management and Accounting with Finance and a CFA scholarship, which gave the theoretical foundations of his professional career.
Before he was headhunted to run Startup Campus London, he formerly worked in private asset management for a high net worth individual where he could gain significant working experience in accounting and investment management.
His main goal is to make Startup Campus London a "one-stop-shop"  for startups from the CEE region when it comes to their UK expansion and to help talented individuals to reach their potential in the British capital and beyond. He runs programs that help startups to integrate into the British ecosystem by deepening their understanding of the British way of doing business and by connecting them to local partners and investors.
He strongly believes that international expansion is a long process that never happens within weeks, but in fact, it requires long-term strategic relationship building and the understanding of the surrounding business environment.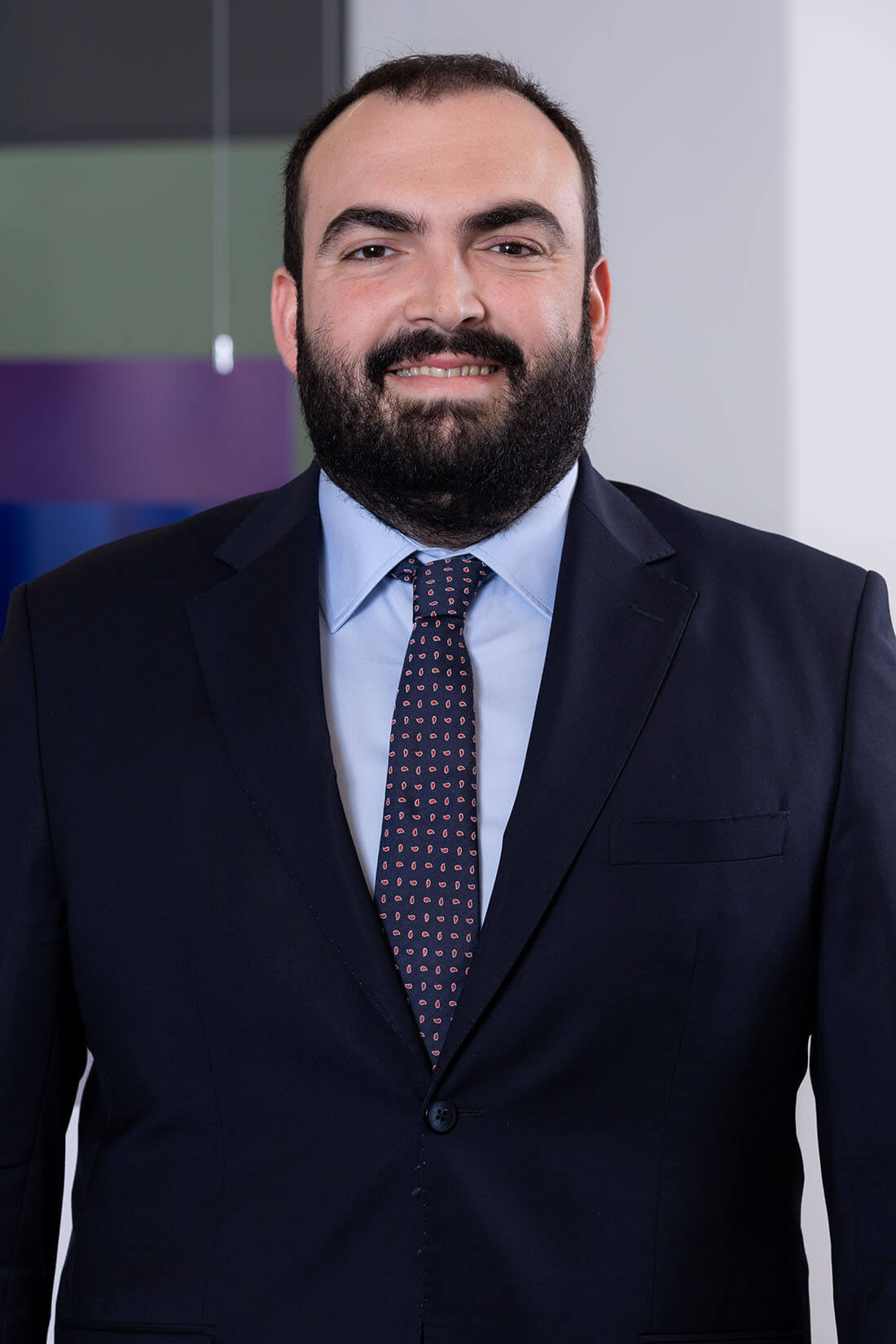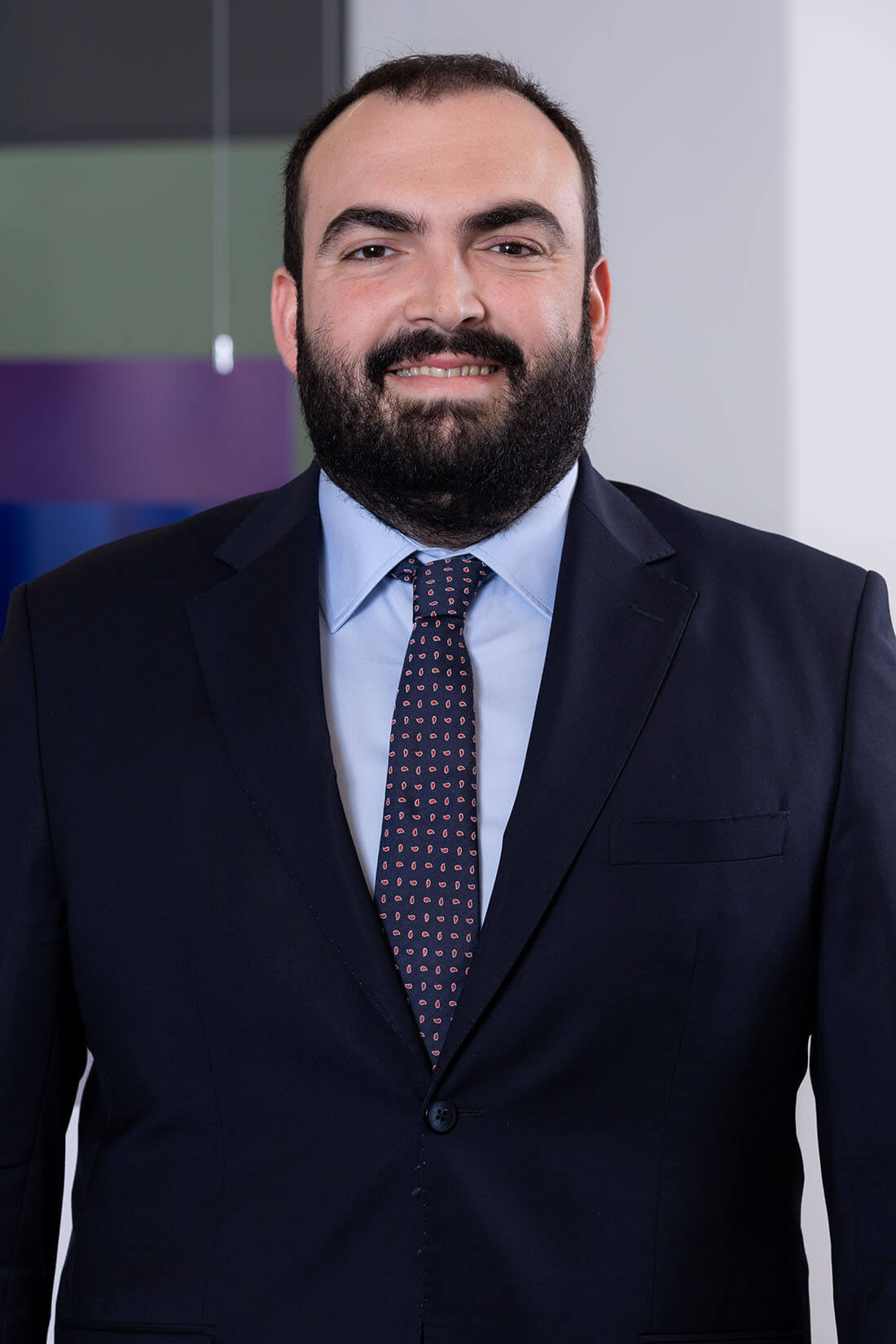 500 Istanbul
I am the Vice President of 500 Istanbul, EUR 50m early-stage VC Fund investing in tech startups in Turkey and Eastern Europe regions.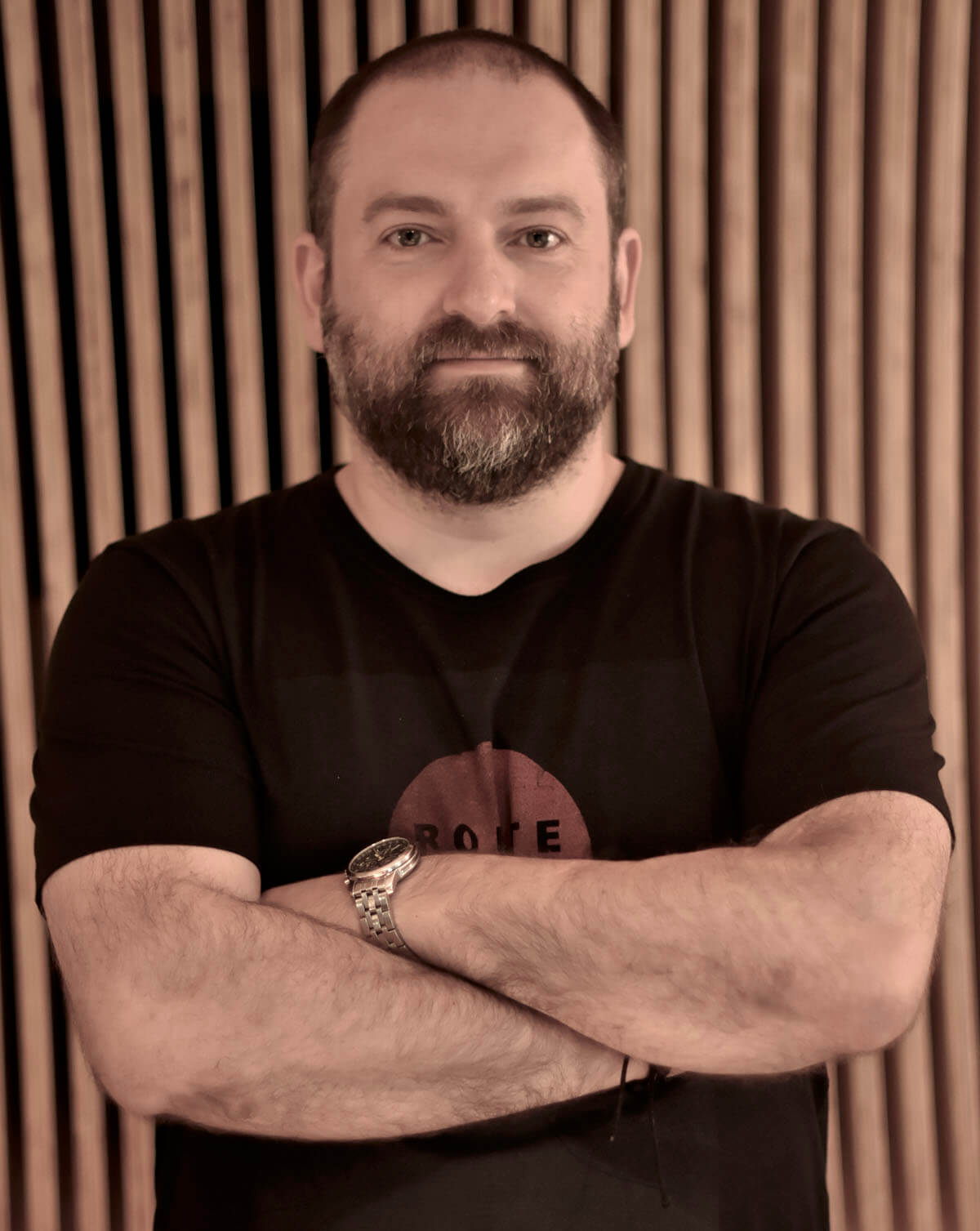 HAG Ventures / The Bakery LATAM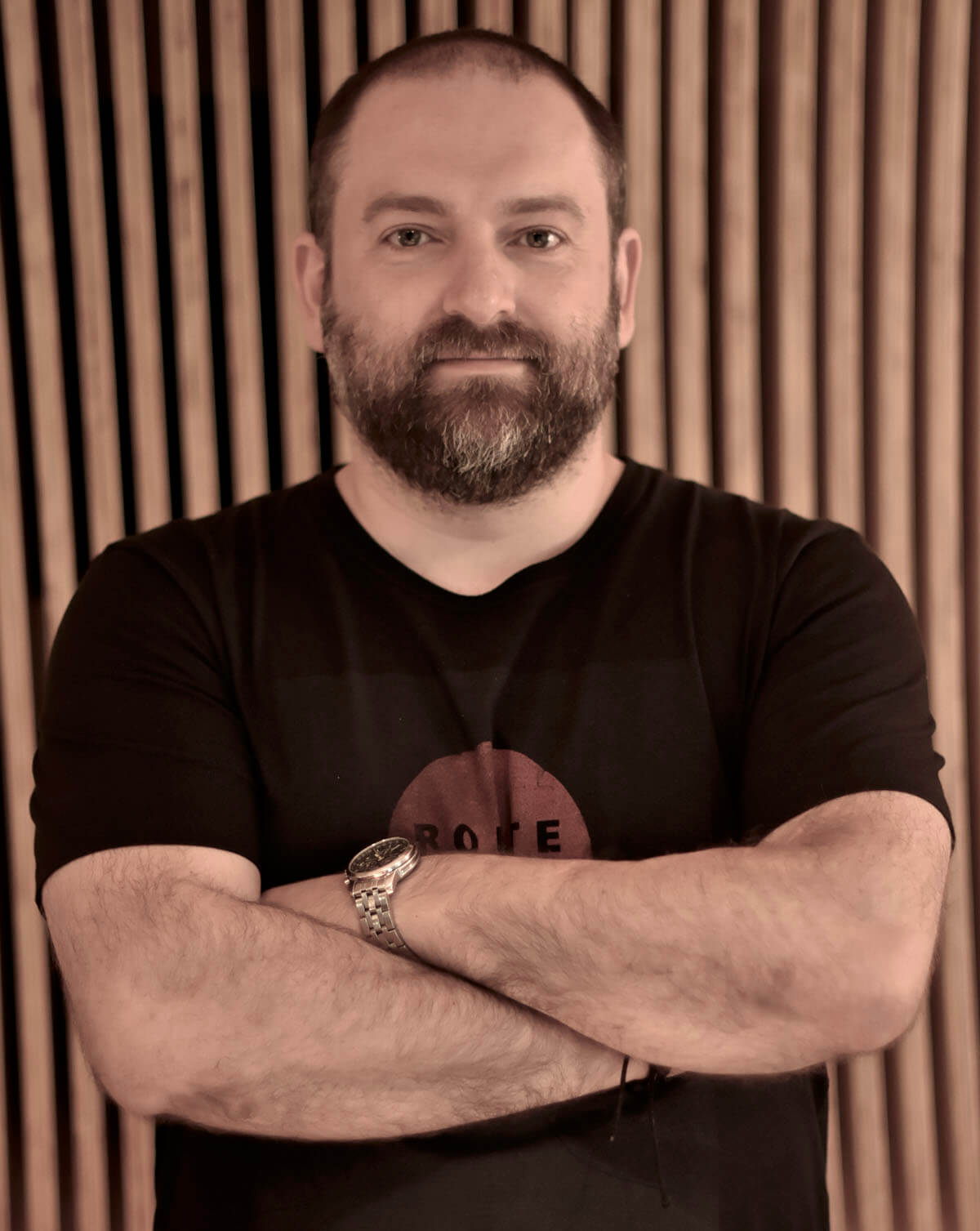 HAG Ventures / The Bakery LATAM
Passionate about complex problem-solving, uncovering people's potential, mentoring and investing in entrepreneurs, Rodrigo de Alvarenga has been mentoring at global entrepreneurship programs like North Forge, EIA, AIA, GSA, Alchemist, Startup Chile, Copernicus Accelerator, FI, among others. He has been contributing as a jury at the MIT Innovators under 35 Award EU&LATAM editions. ESIC Business & Marketing School awarded him the 10th Brazilian edition of the Aster Prize – Professional Trajectory. He teaches entrepreneurship, digital transformation, venture building & impact measurement. As a venture builder expert, he founded HAG Ventures investing in +25 startups from the USA, EU, LATAM & MENA. As a Board Member and advisor, he works with corporates in business & digital transformation and corporate venture capital & corporate venture building. Recently joined The Bakery LATAM as the Head of Corporate Venture Capital & Corporate Venture Building, working with large multinational corporates to structure CVCs & CVBs units in LATAM.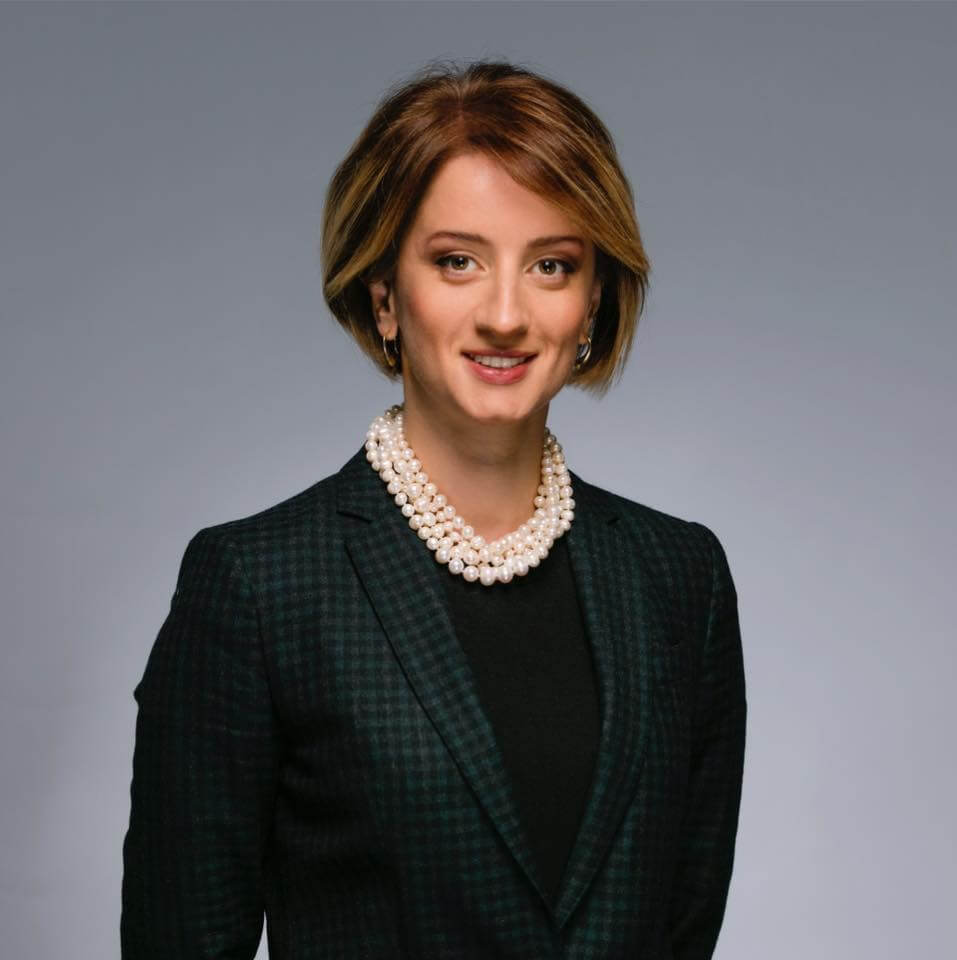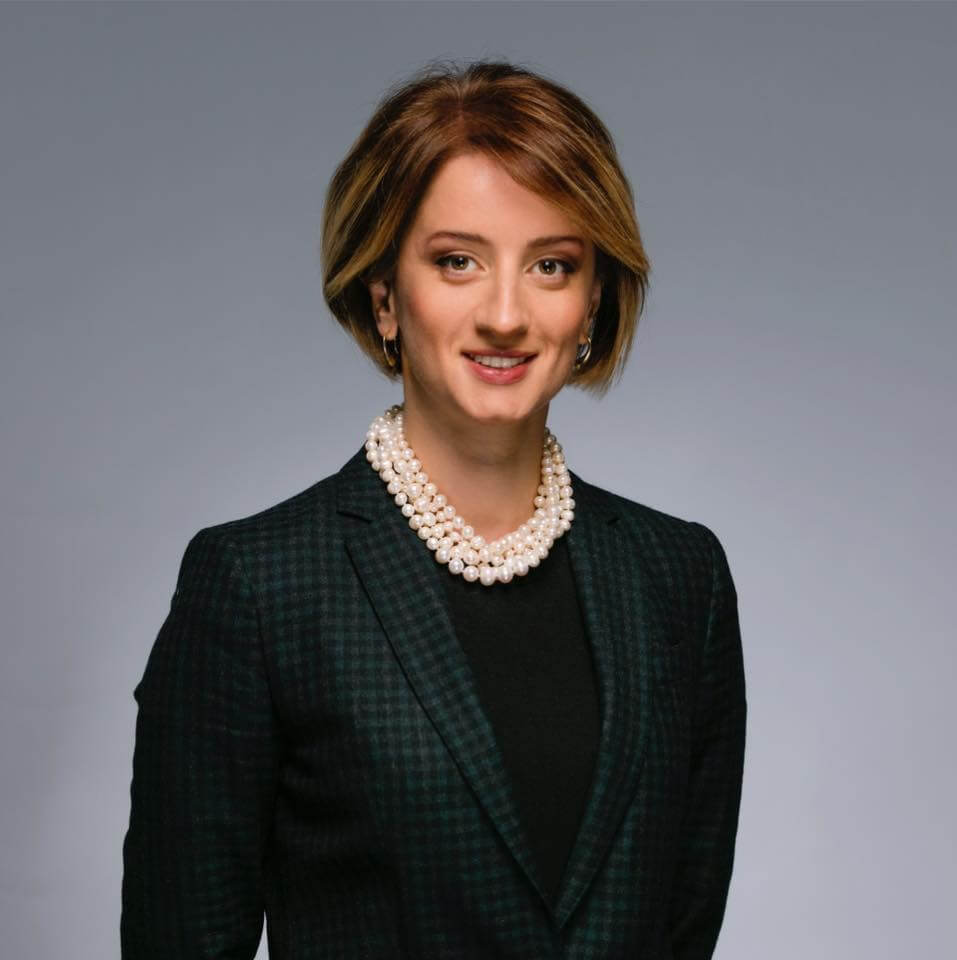 GSE
Experienced non-executive director in frontier markets, with investment and operations background at startups through FTSE 250. Currently, investor, non-executive director, and chair of committees. Most recently, portfolio NED and Chief Investment Officer at Georgia Capital (private equity: US$ 0.8bln AUM, LSE listed, 100% free float) – was part of founding leadership team, screened c.500 targets a year, and completed multiple multisector acquisitions at 20-70% discount to peers. Prior: CEO in leading Georgia health care company through a 10x period of growth, ran its IPO on LSE; Director of business development, investor relations, and funding at an FTSE 250 bank in Georgia, raising over $1bln capital, completing 3 listings and spin-off on London Stock Exchange; CFO for AstraZeneca's Central Asia operations. Wharton MBA.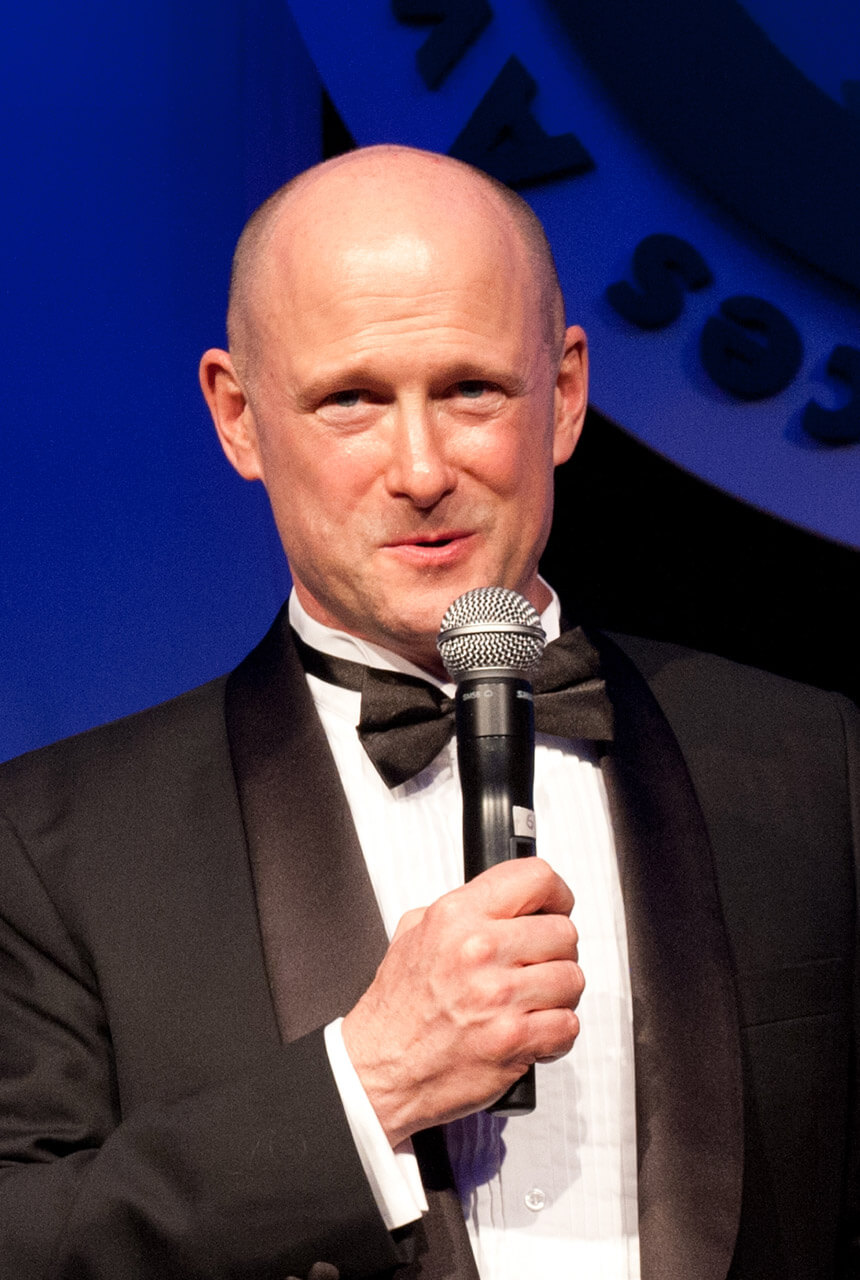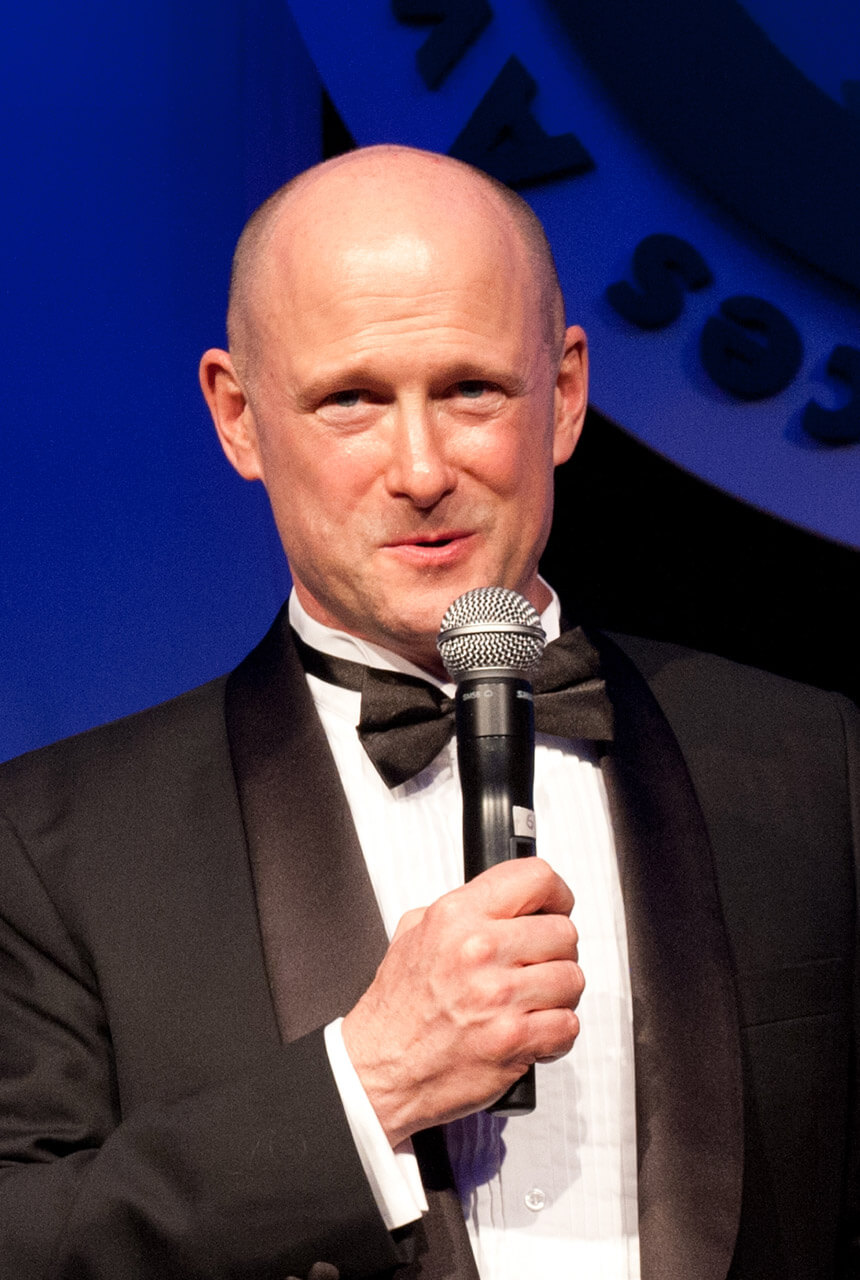 CEE Business Media Inc.
CEO of CEE Business Media, connecting global Investors into CEE, and CEE companies for international expansion.
Innovators Garage (IG)
Inspired by Steve Jobs & Bill Gates, tried my best to drop out of Electronics Engineering, and was unsuccessful. Founded a Startup in the 7th Semester & presented two Engineering Products to the President of Pakistan in 2007. Startup exit of $100K & a decade of Govt R&D Centers escapade got me Hult MBA Scholarship!
Founded Pakistan Chapters of million-dollar Startup Challenges Hult Prize & Startup World Cup. Two successful Startup Failures led to the monetization of "Startup Incubation Programs". Loved building one of the Largest Innovation & Incubation Program in Pakistan. Changing the World 100+ start-ups per year!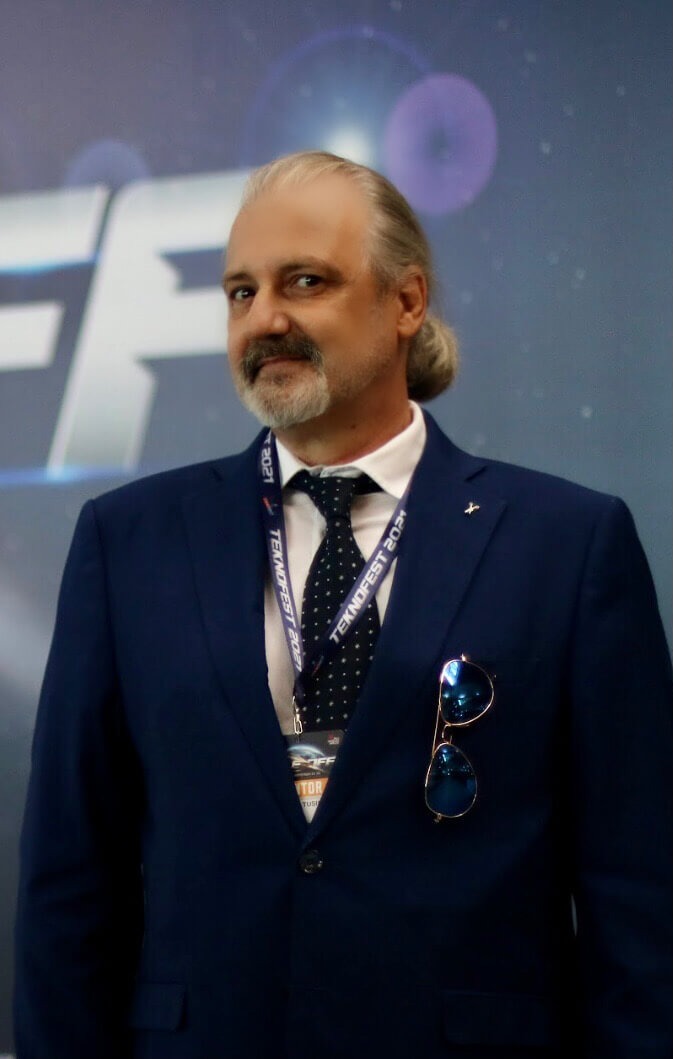 Billion Team Enterprise - HK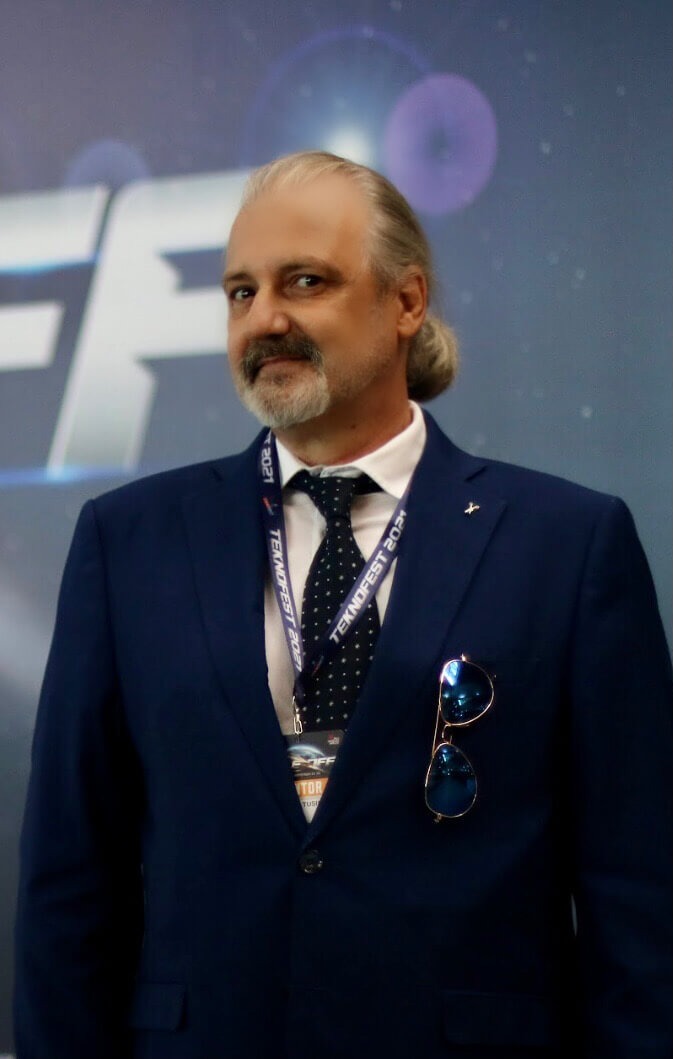 Billion Team Enterprise - HK
Marco Tusino | Billion Team Enterprise, Family office Chairman
I like to discover and invest in new Techs solutions to take to the market, as world expert in banking&Finance and economic models, to be applied for the circular economy to have a positive impact for the economic, social and enviromental sustainability.
I operate with banks, central Banks and Governments organizations as well with international HNWIs.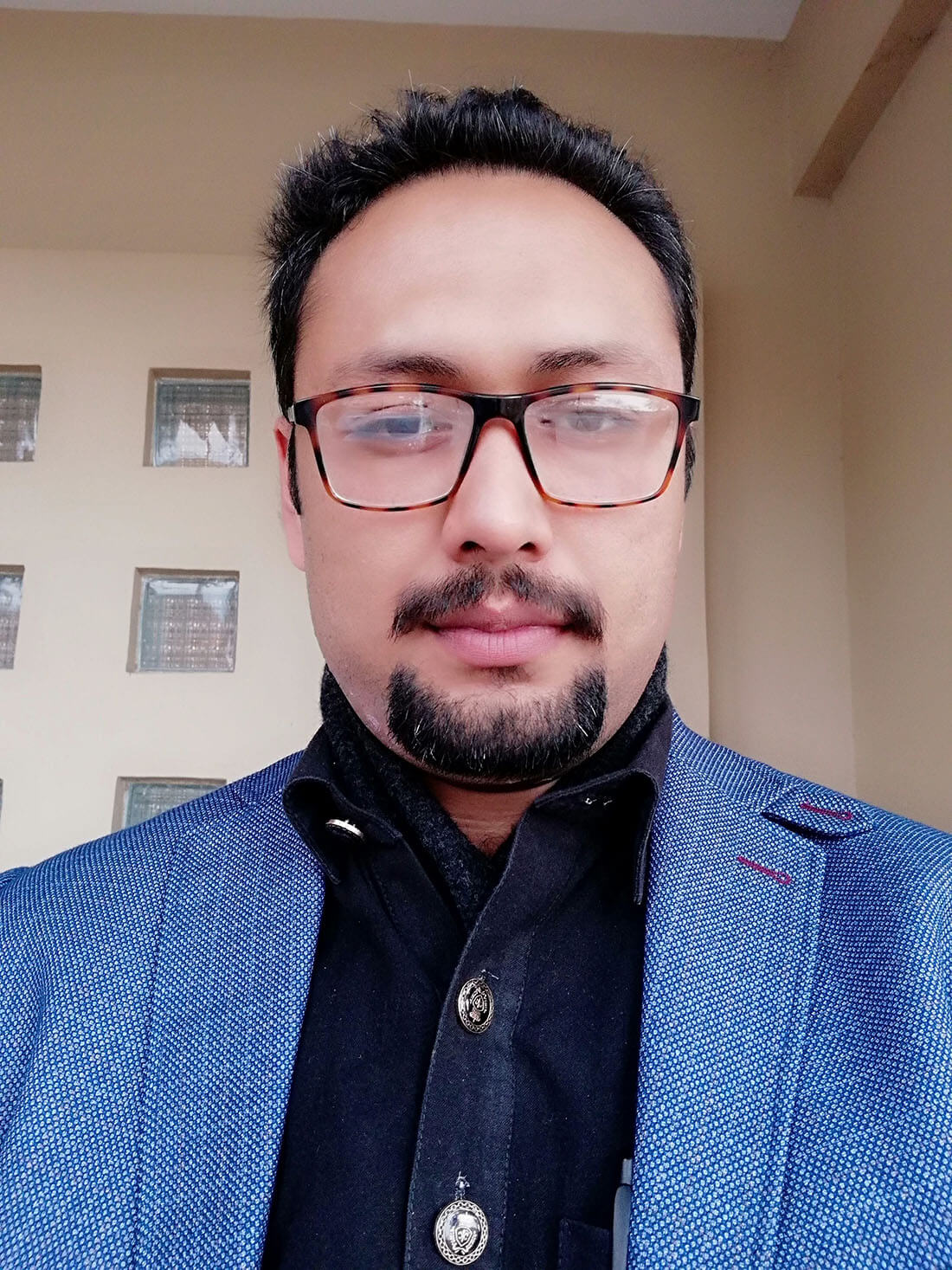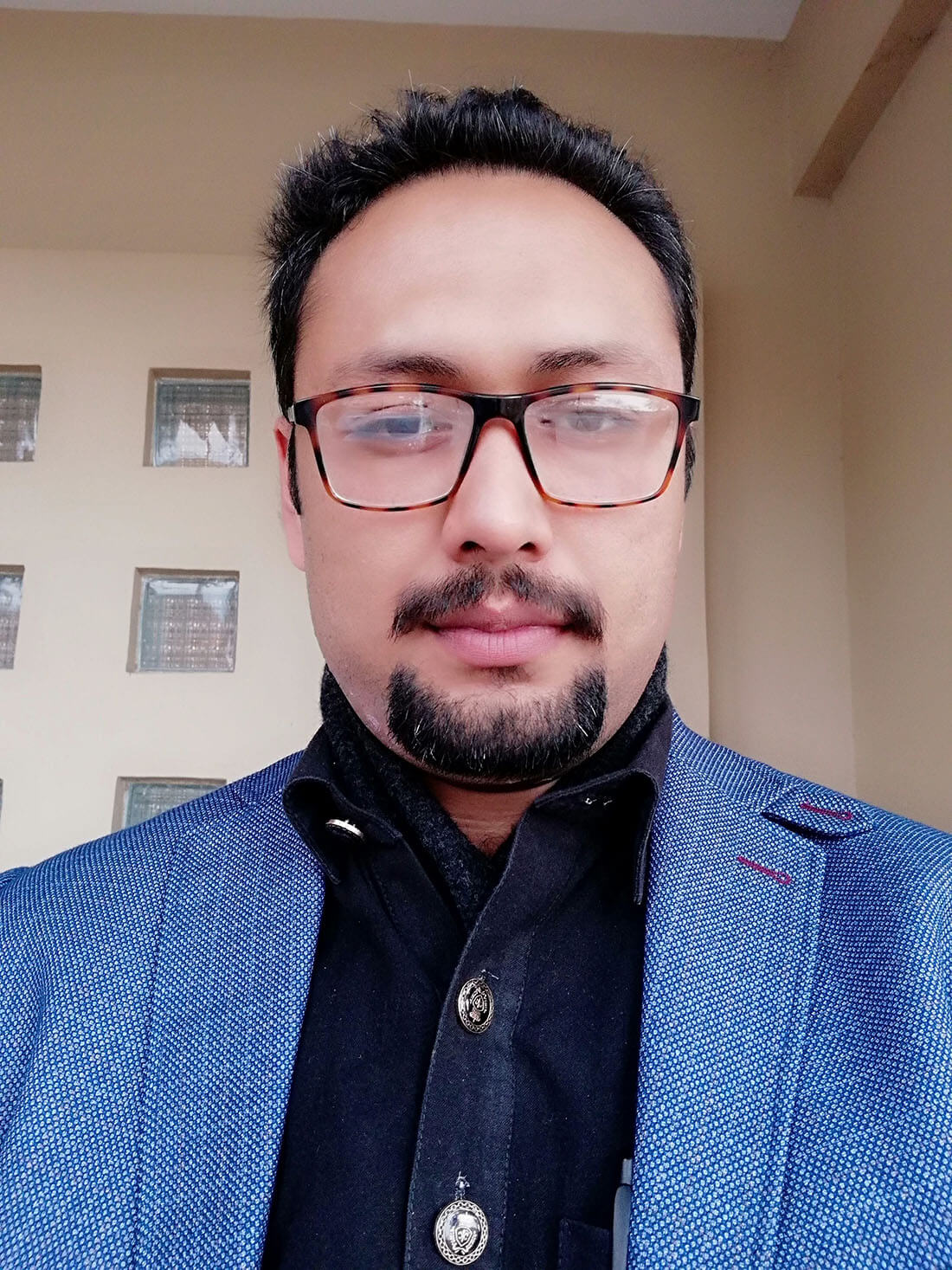 Innovators Garage
I sell Technology!! I have lead and built various successful tech-Sales teams with a very diverse portfolio of technologies targeting mainly B2B segment of the industry. Big fan of social selling & customer success. A strong advocate of technology beyond borders. At the same time, Startup enabler, mentor and contributor towards the Startup ecosystem. Also an International Partner with the World Business Angel Forum.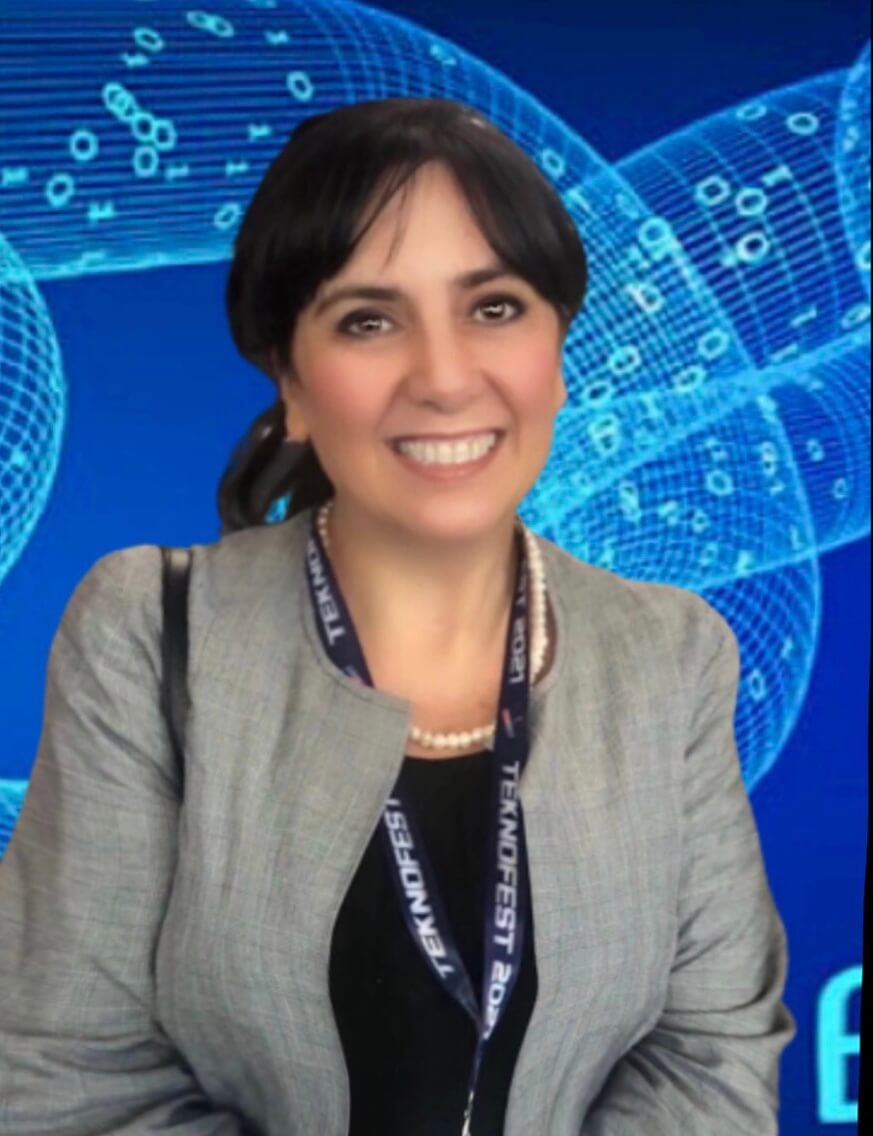 Billion Team Enterprise - UAE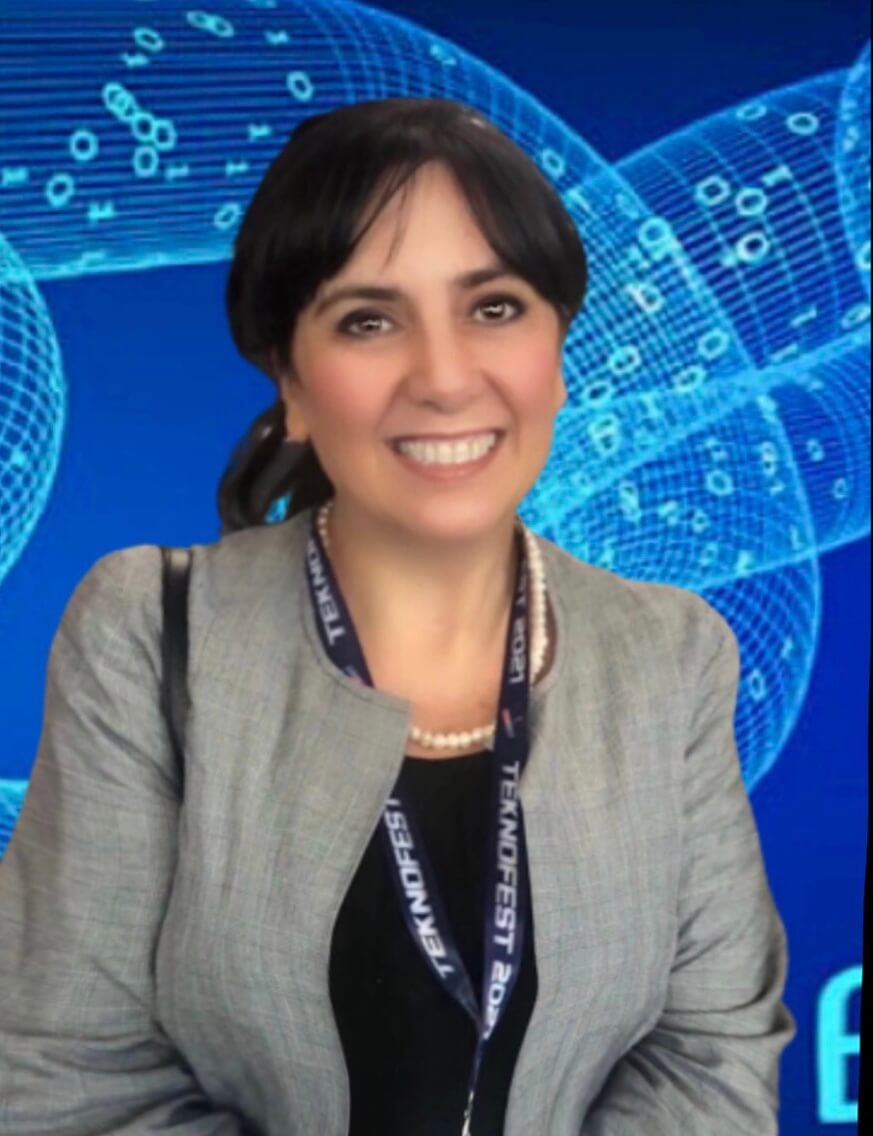 Billion Team Enterprise - UAE
Marinella Andaloro is President of Billion Team Enterprise, family office boutique founded in 2013 in Hong Kong and Dubai.
As a pioneer, she launched intelligence operations in the world of crypto, as well as carrying out research, development and innovation activities within the blockchain and 4IR techs.
In 2015 she launched the BTE Innovation Lab, in which she runs an interdisciplinary organisation, formulating strategies through a lateral thinking approach and designing impacting business models to accelerate sustainable innovations in line with the United Nations SDGs.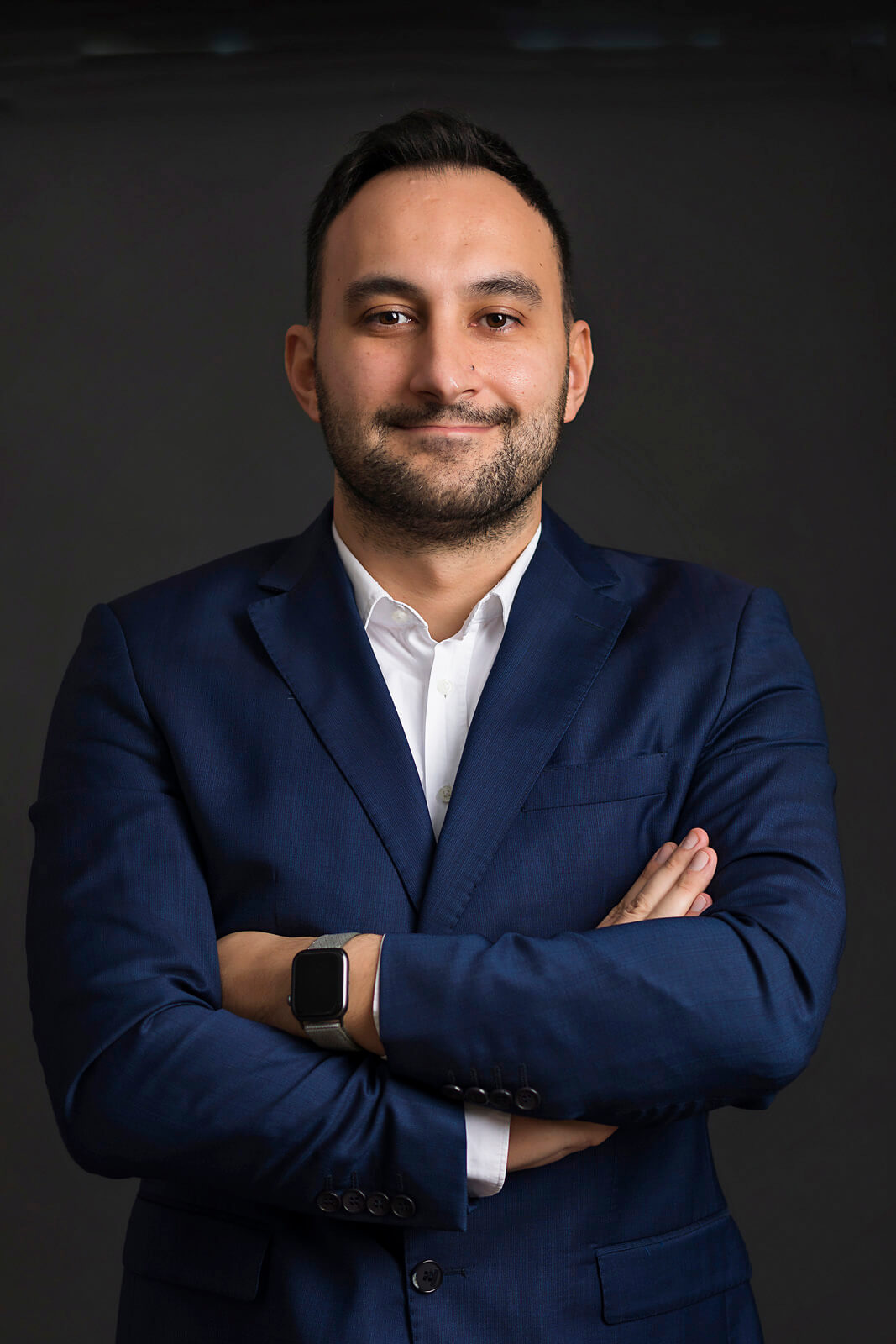 Istech Food, Electricity and IT LLC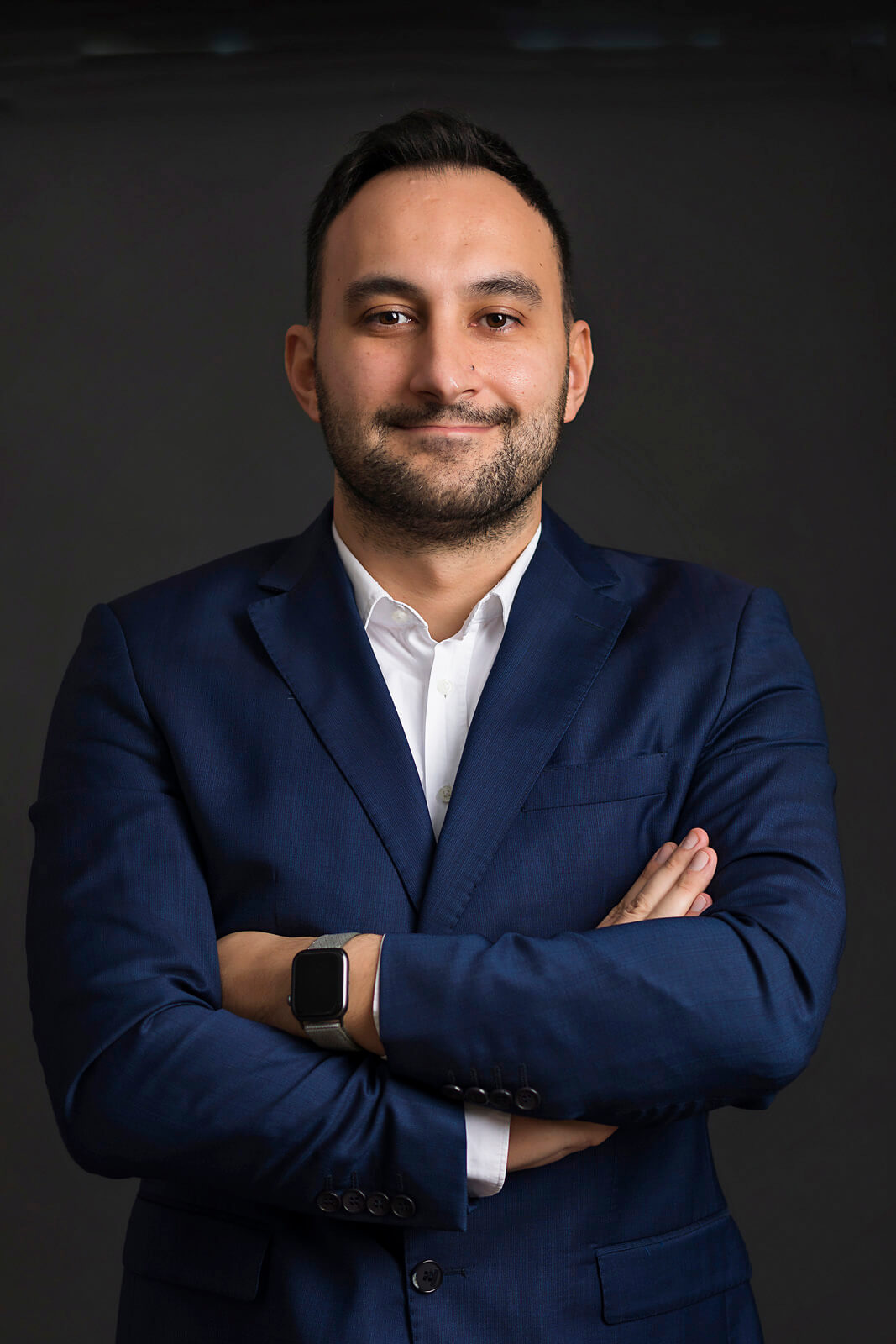 Istech Food, Electricity and IT LLC
Ismail Sincik is country manager for AVK International and partner of Istech Electricity and Information Technologies. Teaches Entrepreneurship in Yeditepe University. Mentors enterprises on corporate innovation and startups on business development. Has 4 angel investments on Energy, Sustainability, Metaverse and Product Led Growth.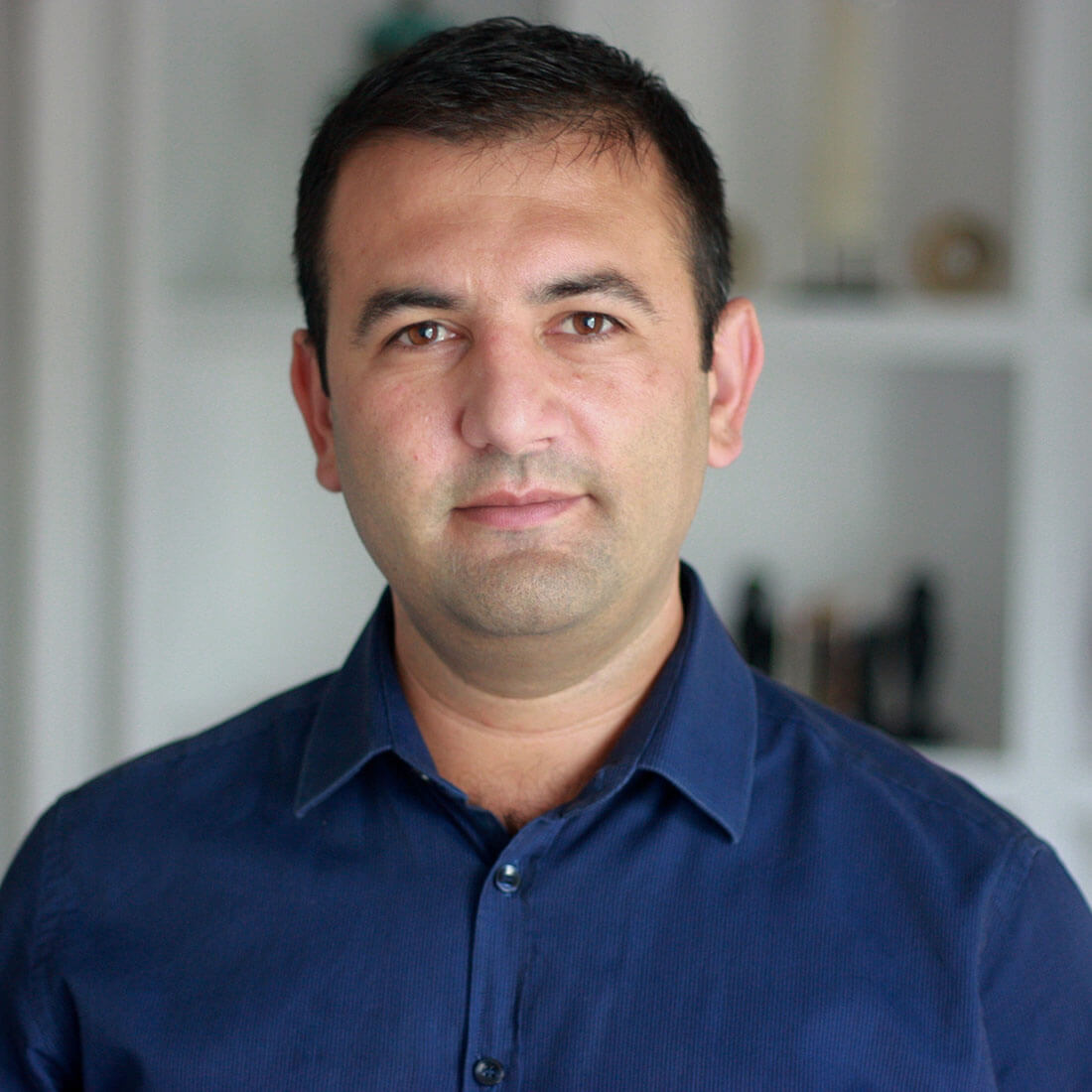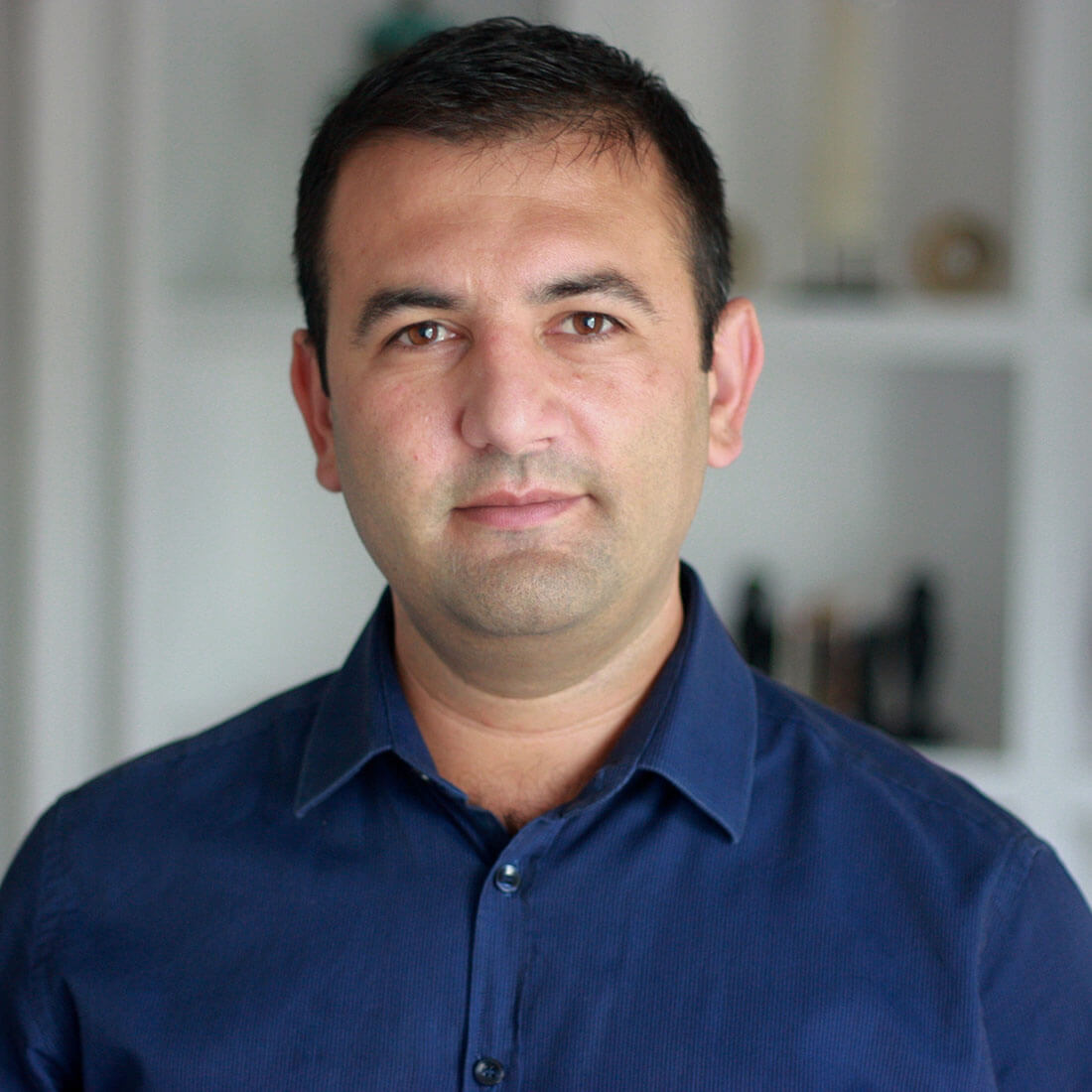 ACT Venture Partners
Gürcan is Partner at ACT Venture Partners and managing a €25 Million deep-tech Venture Capital fund. He has over 18 years of experience in the innovation & technology space particularly in product development, project & venture financing, and global partnerships. Prior to ACT, he worked at Hexagon Studio, Turkey's premium engineering design company.
From launch to management he was responsible for R&D and technology development projects, covering the automotive, defense, and manufacturing industries. As an active task group member of EU technology associations, he conducted joint innovation projects with tech actors in the ICT, transport, and manufacturing sectors. He held various positions at TUBITAK (the Scientific and Technological Research Council of Turkey) for over 12 years, assisting over 2000 researchers, firms, startups, and R&D centers in funding and partnerships. He conducted over 300 technology evaluations & assessments. He achieved over EUR 50 Million of funding for innovation projects. Gürcan is a Mechanical Engineer by training and earned an MS degree and pursued doctoral studies at Middle East Technical University in Science and Technology Policy. He also taught innovation management in Yeditepe University Faculty of Medicine.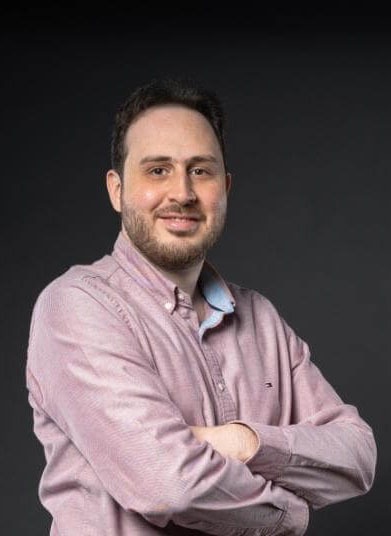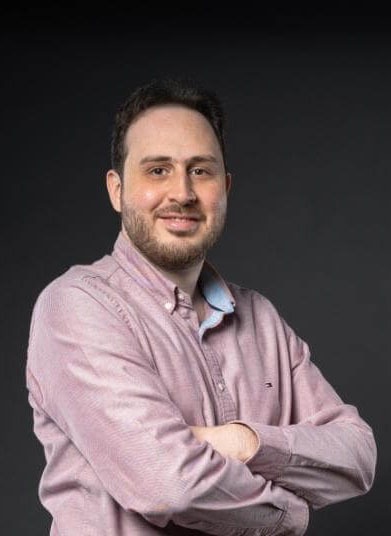 Independent
Abdulah started his career in the manufacturing sector with a focus on continuous improvement and quality. Afterward, he worked as a consultant working with clients on the design and delivery of many projects focusing on strategy, governance, and data analytics.
After the contribution and achievements within the entrepreneurship ecosystem in Saudi as a consultant, Abdulah decided to be on the other side and as an entrepreneur, investor, and advisor.
Abdulah's educational background is Industrial & Systems Engineering and he has MBA from London Business School with many certificates in multiple areas.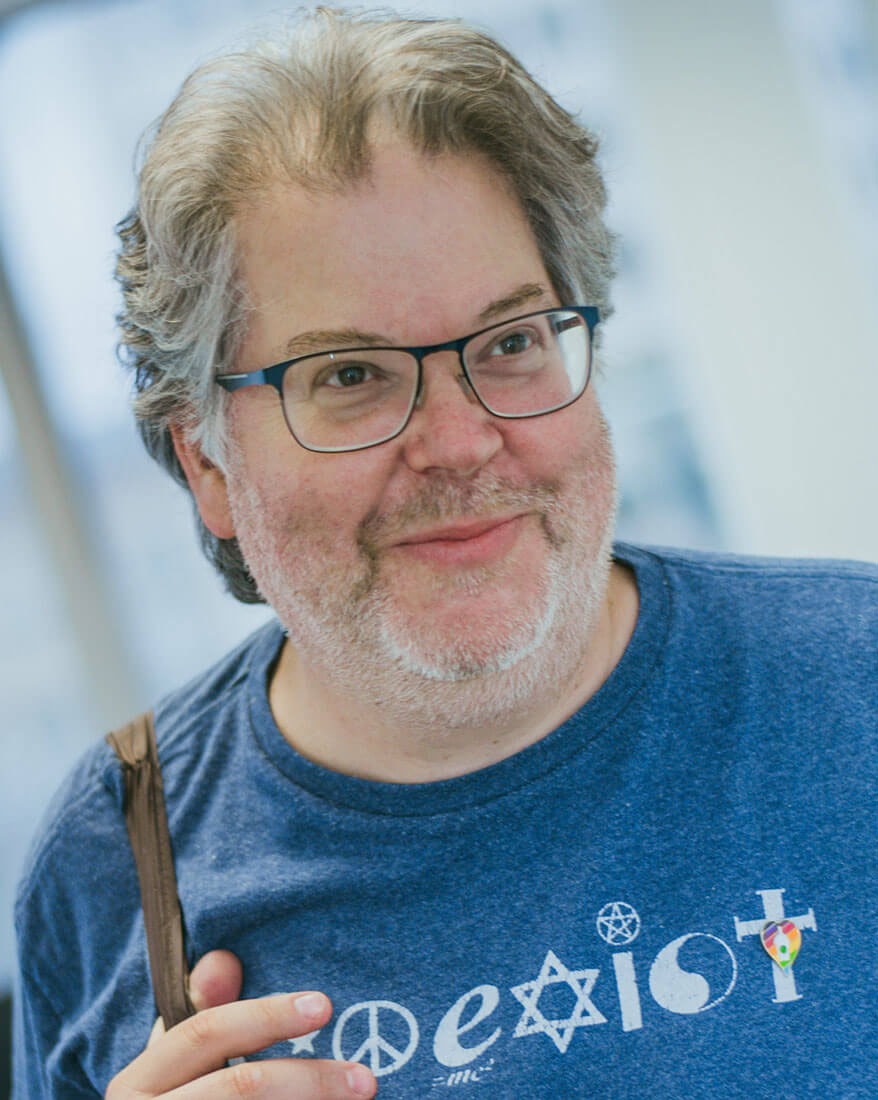 Greater London Investment Fund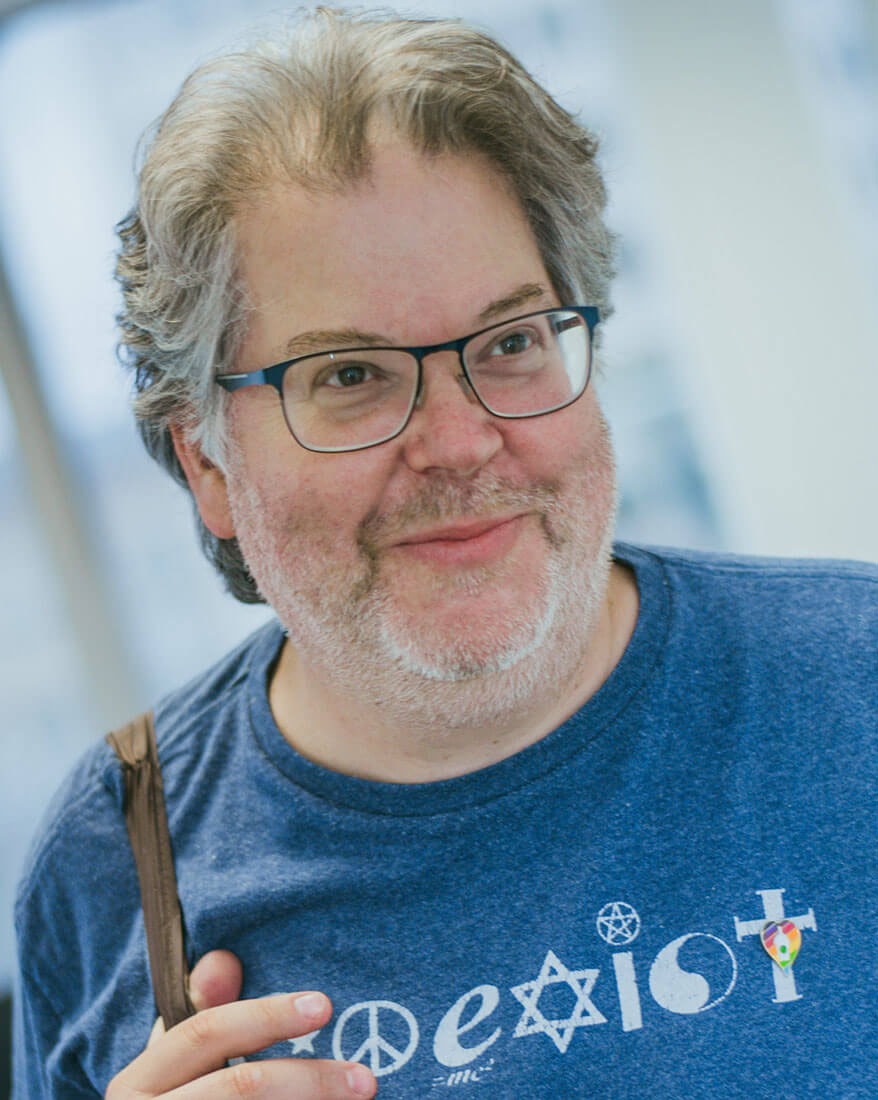 Greater London Investment Fund
David's management experience lies in building fast-growing companies and aligning strategy and business plans, having been in strategic planning for Gateway and Dell. He works with companies in many sectors delivering plans from strategy to execution. David is co-founder of the accelerator Colider.io. He sits on a number of company boards, including Funding London, GLIF, Bellacor.com Inc, Involved Management Ltd, Learning Possibilities Ltd, and others.
He has advised the World Bank on ecosystem development in the Middle East where he is still deeply involved. David was co-founder and President of Chumbo.com which became the largest volume provider of software via the internet, reaching a turnover in excess of $20m in the space of three years. David built and saw the company through two rounds of investments and one merger, prior to exiting in 2000. As Global Marketing Director at Gateway Inc, David was responsible for the global marketing strategy, managing $100m in advertising spending to drive over $5bn in sales. Prior to that, David was European Marketing Manager at Dell Computer Corp, where he worked with Michael Dell to develop the European business and global expansion model, including starting the Corporate Marketing model, which has made Dell famous.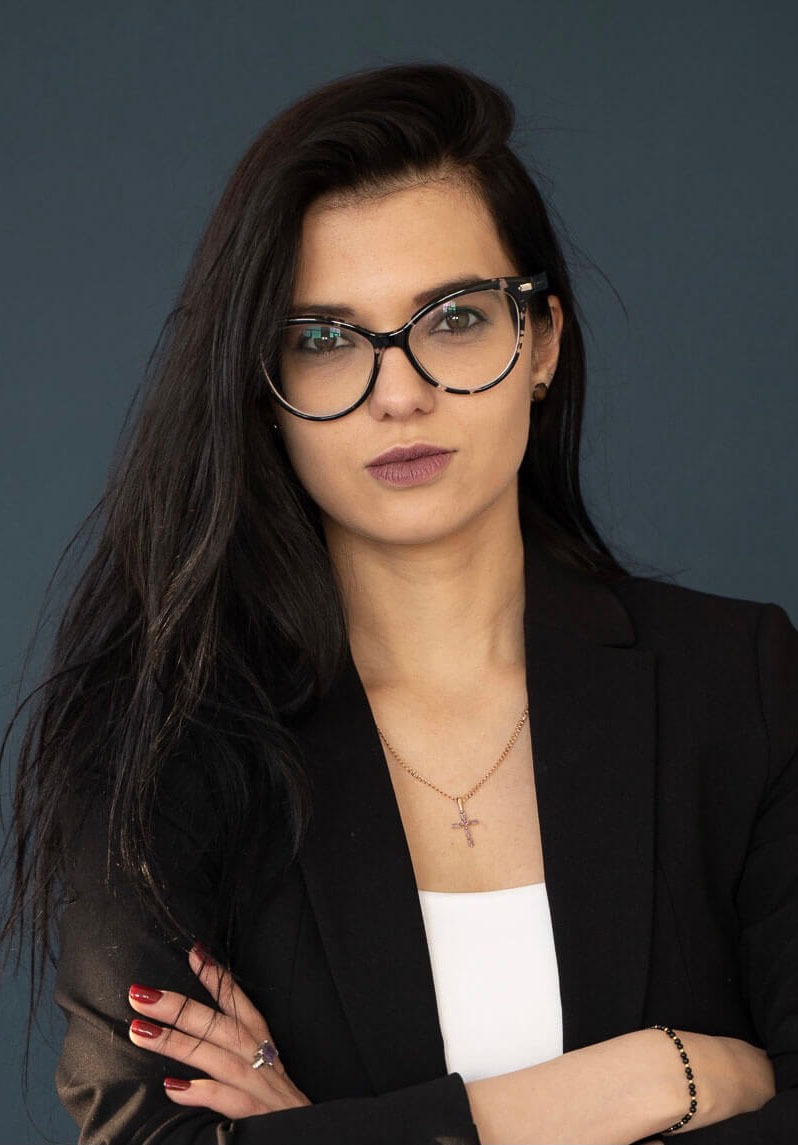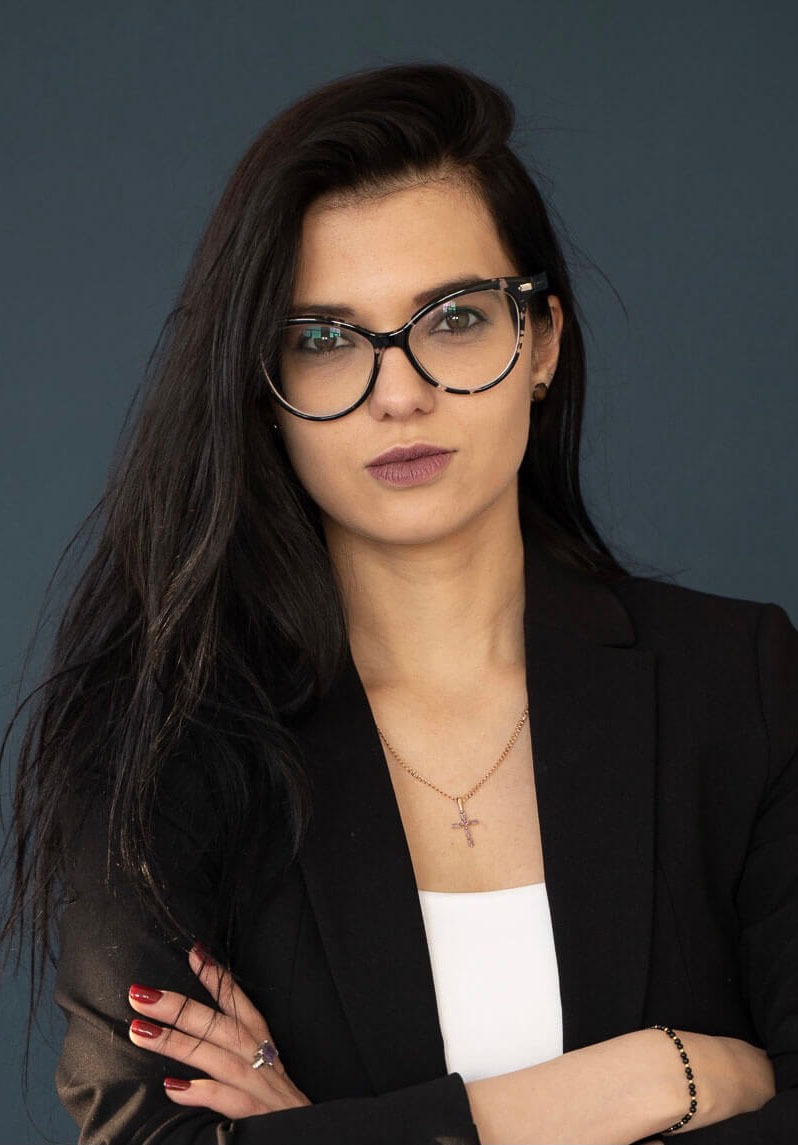 IIDF VC
Investment associate at IIDF, responsible for startup analysis, DD execution, and lead generation
3+ years of VC expertise ex-Grit Partners, AltaIR Capital
Investment Banking expertise(ex-J.P. Morgan)
Startup mentorship experience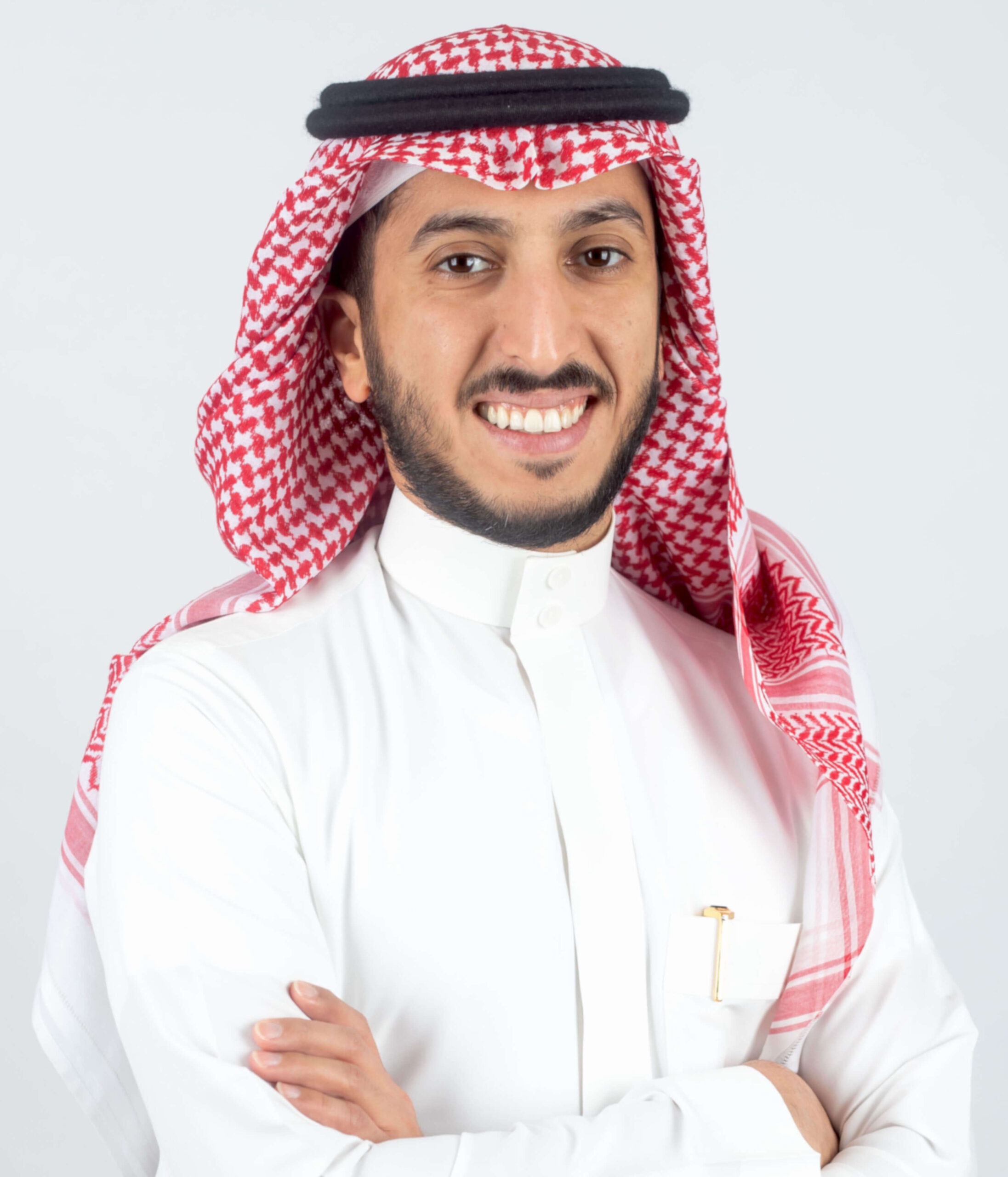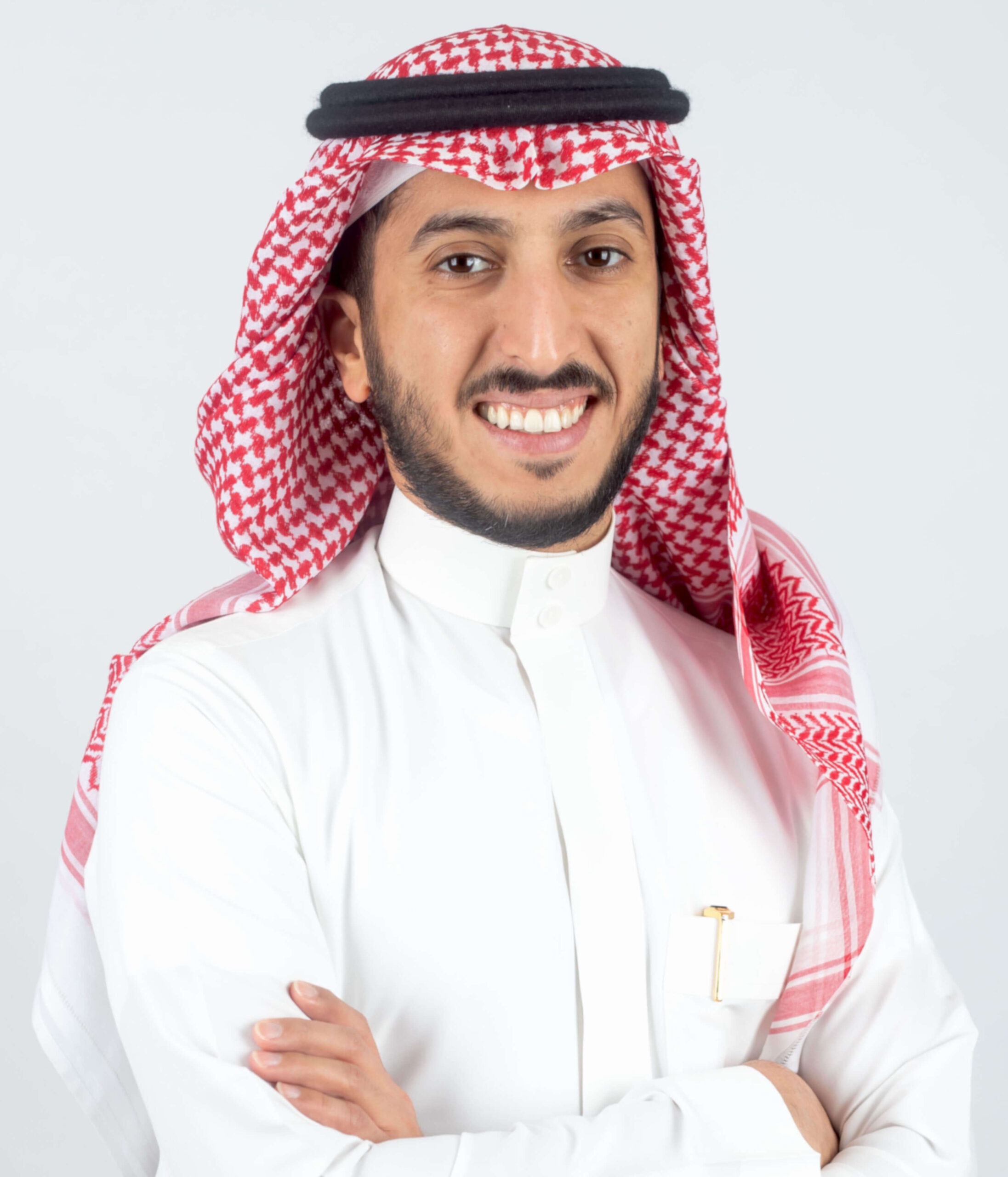 Fintech Saudi
Nezar is a Fintech Saudi team member, in the capacity of Fintech Hub Manager. In the past years, Nezar has been involved in the development of the entrepreneurship ecosystem in Saudi Arabia, taking responsibility for organizations such as Badir Incubator and Monsha'at.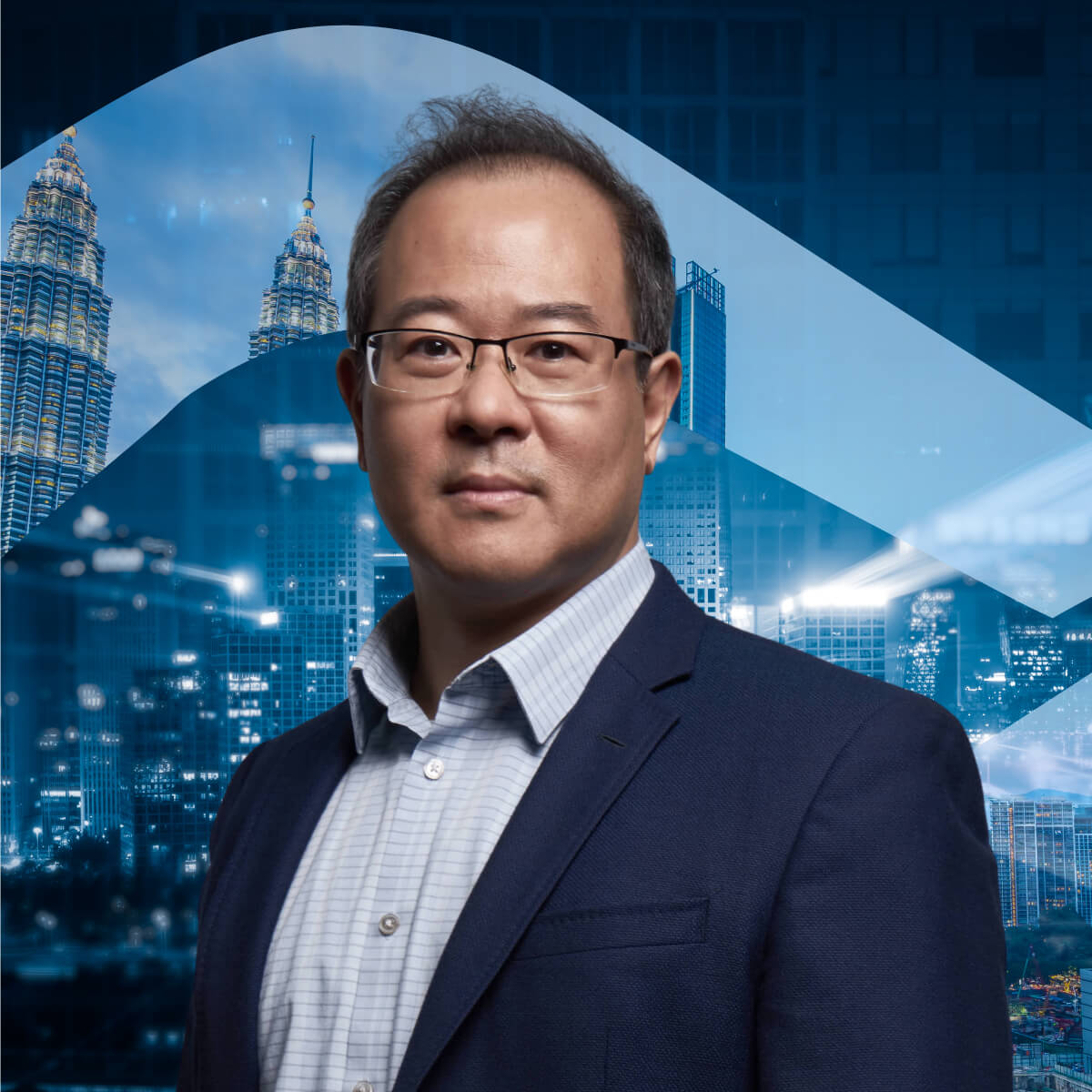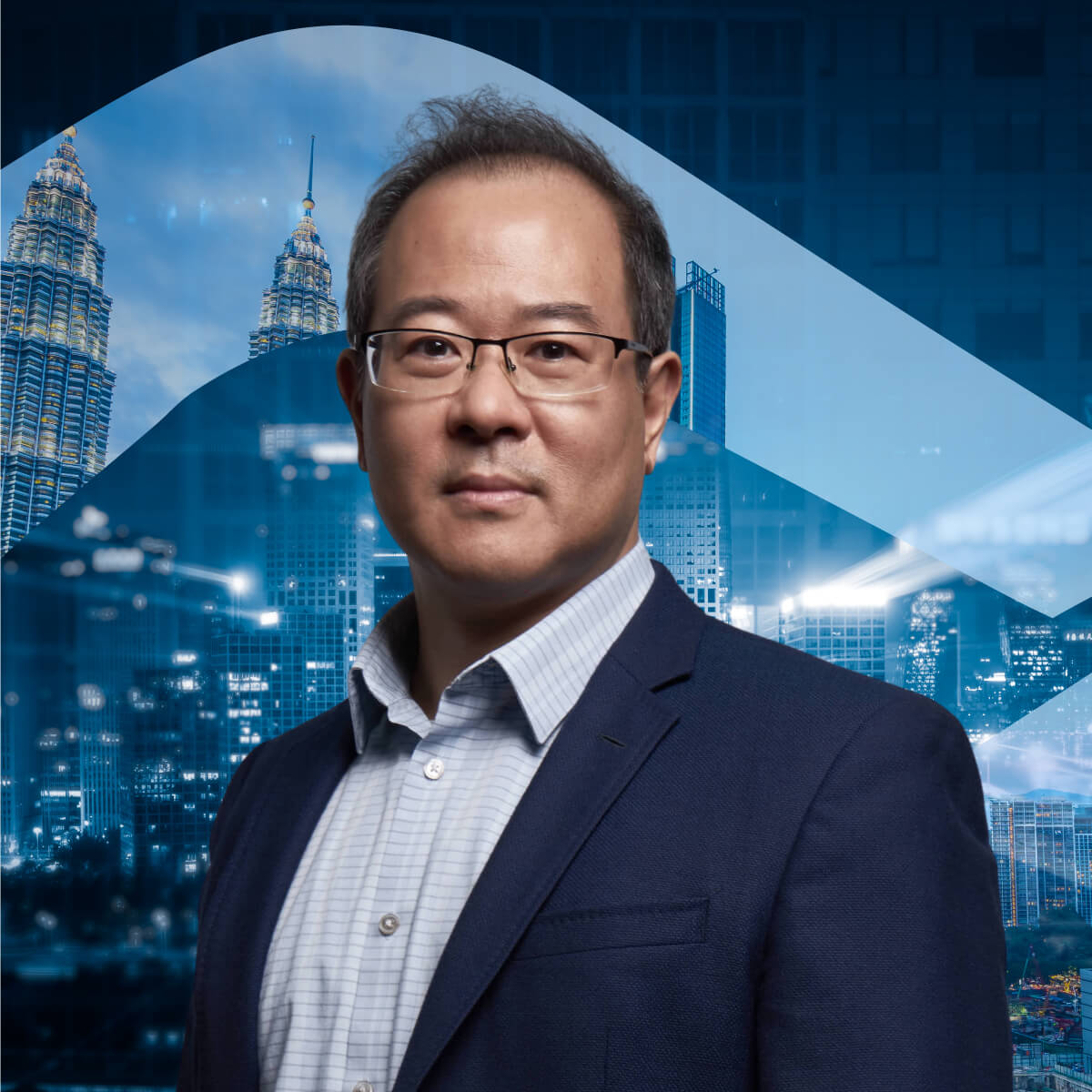 Gobi Partners
"Thomas G. Tsao co-founded Gobi Partners in 2002. Gobi's regional platform supports entrepreneurs from the early to growth stage and has expanded to 13 locations across Asia.
In China, Tom and his partners were first-round investors into Airwallex, Dianwoda, Teambition, Tuniu, UR, and WaveOptics. He was named to the Forbes list of China's Top VCs from 2013 - 2017. For two years, he served as CEO for DMG and created the world's first subway soap opera starring Huang Xiaoming. Tom also leads the team that manages the Alibaba Hong Kong Entrepreneurs Fund, which has invested in companies like AutoX, DayDayCook, GoGoX, Prenetics and WeLab.
In 2015, Tom relocated to Kuala Lumpur where he set up several funds with MAVCAP, Malaysia's largest VC firm. Gobi has invested in over 65 companies in Southeast Asia, including Aerodyne, Carsome, EasyParcel, iStoreiSend, Kumu and Synagie. Tom is now building Gobi's TaqwaTech investment practice focused on innovative startups serving Muslim communities such as Airlift, Sastaticket, and UmrahMe.
Tom graduated from Harvard University with a BA in Economics and was the inspiration for Seinfeld's 'Movie Phone' episode. In 2006, he founded SEO China, a non-profit organization, which has provided hundreds of internships for underserved college students. He also serves as Chair of the Presidential Scholars Foundation, which cultivates, connects, and celebrates U.S. Presidential Scholars (161 of the nation's top high school seniors who are selected annually and honored by the White House)."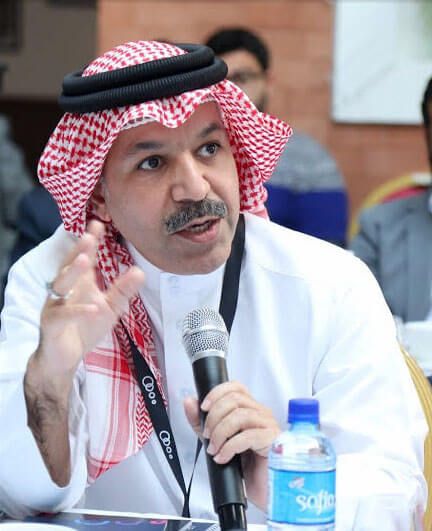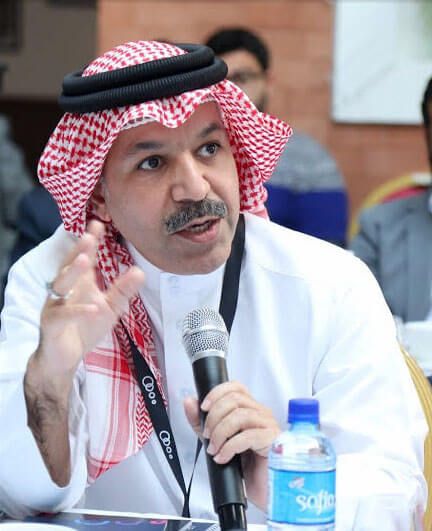 VENTURECOMS
Serial Entrepreneur, with three decades of technology leadership backed by experience at top firms like IBM and Microsoft, visionary, result oriented, specialized in FinTech, AI, Blockchain, BioTech and Mixed Reality. Created more than 14 startups globally, instrumental in creating the entrepreneurship ecosystem global speaker and presenter.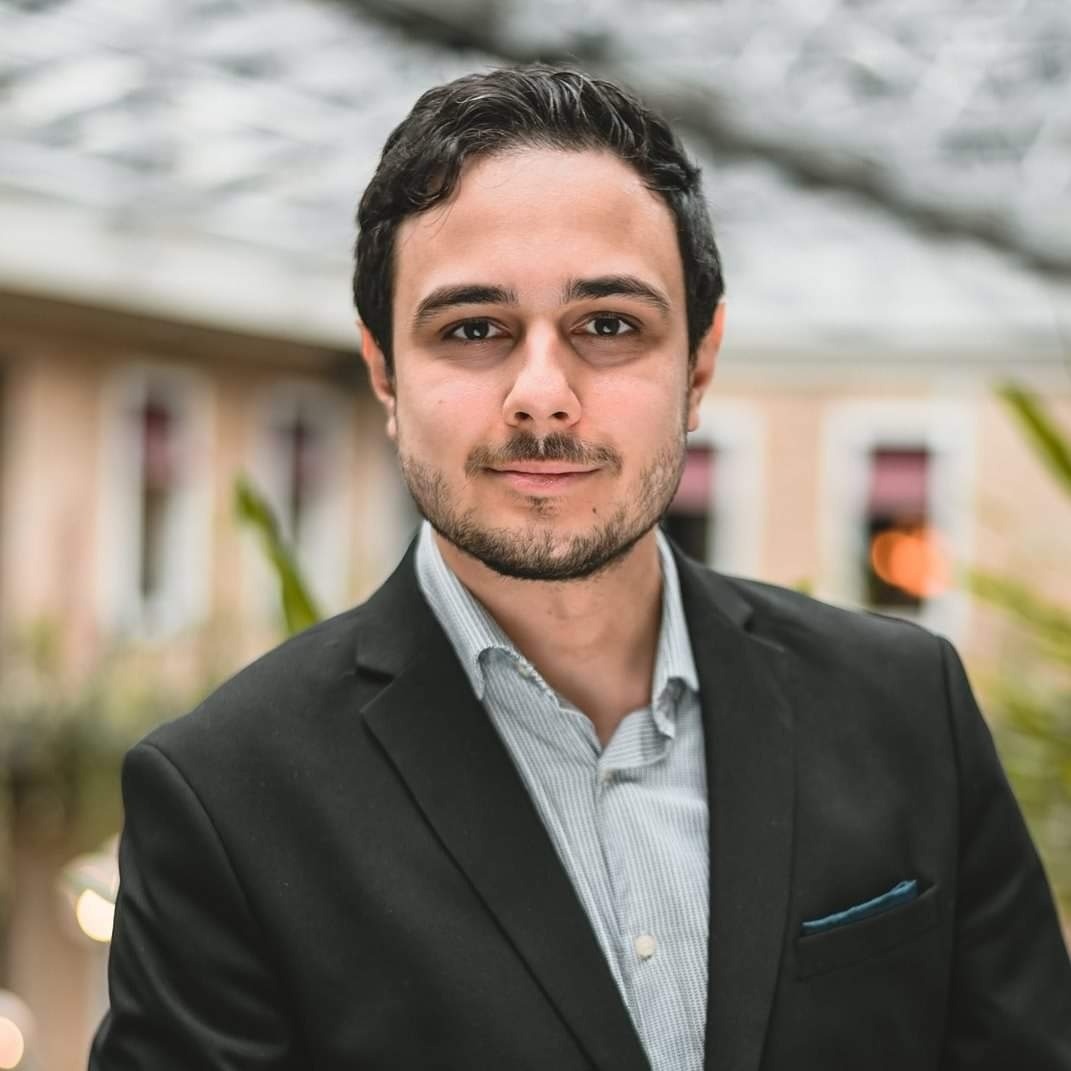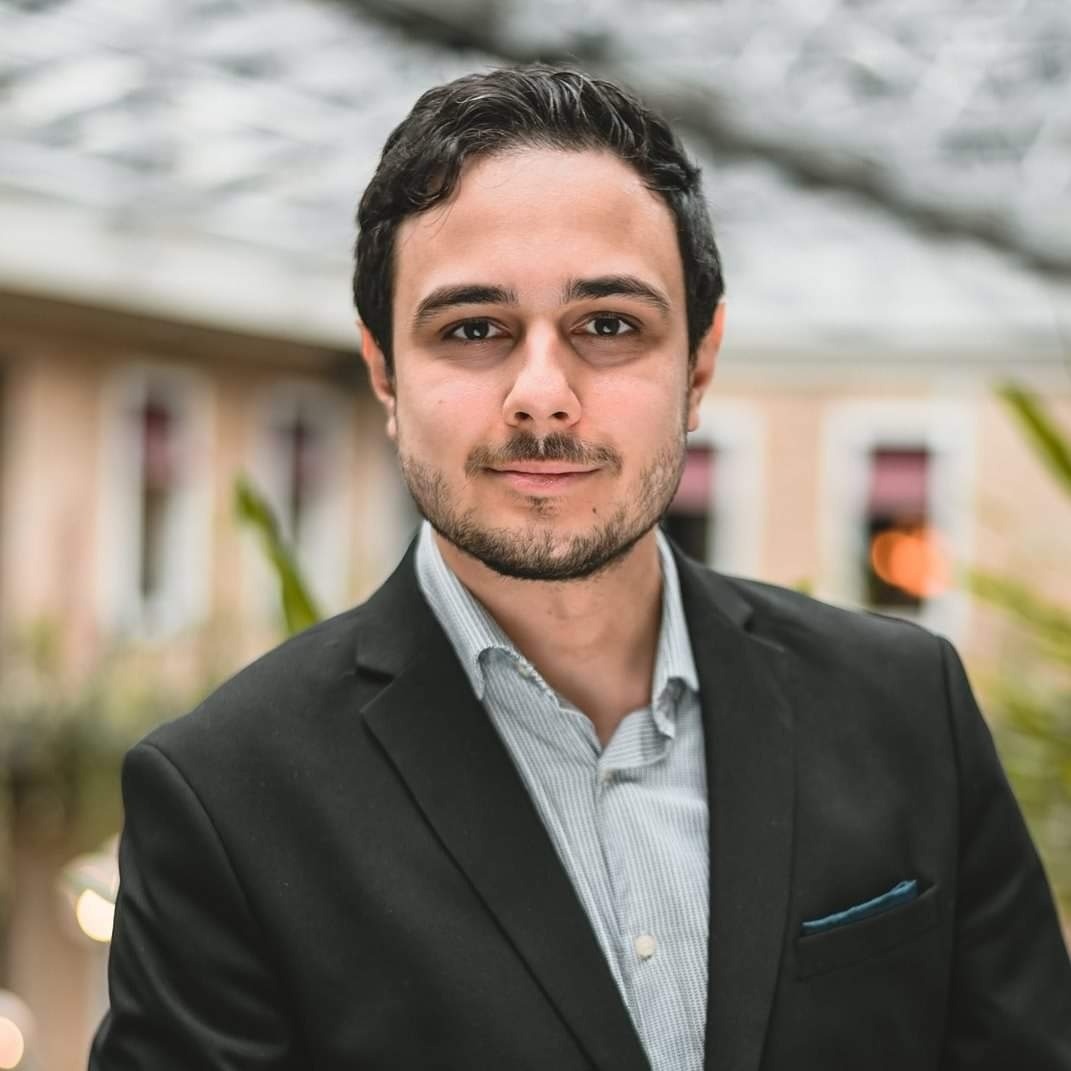 Hi Ventures
Attila works with startup companies since 2016. He participated in over 40 early and seed stage VC investments from couple thousand euros to 3 million in value, in collaboration with Hungarian, Dutch and British investors, accelerators. His portfolio includes mostly AI, machine vision, medtech and IOT companies.
Startup Campus supports innovative SMEs with funding, networking and strategic advisory services.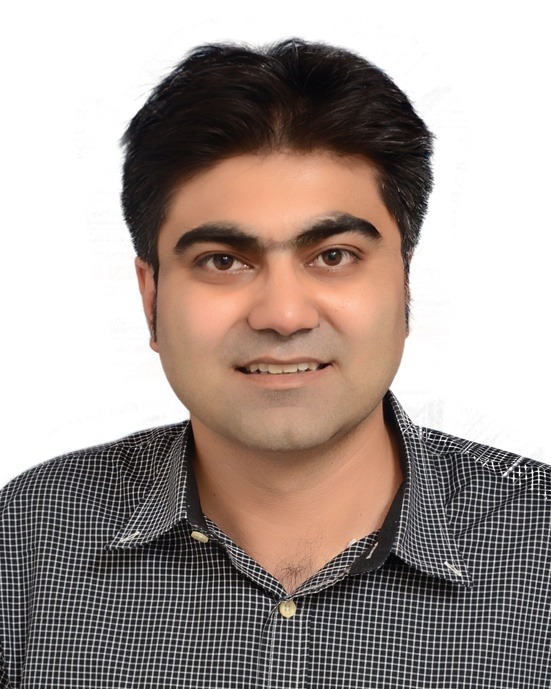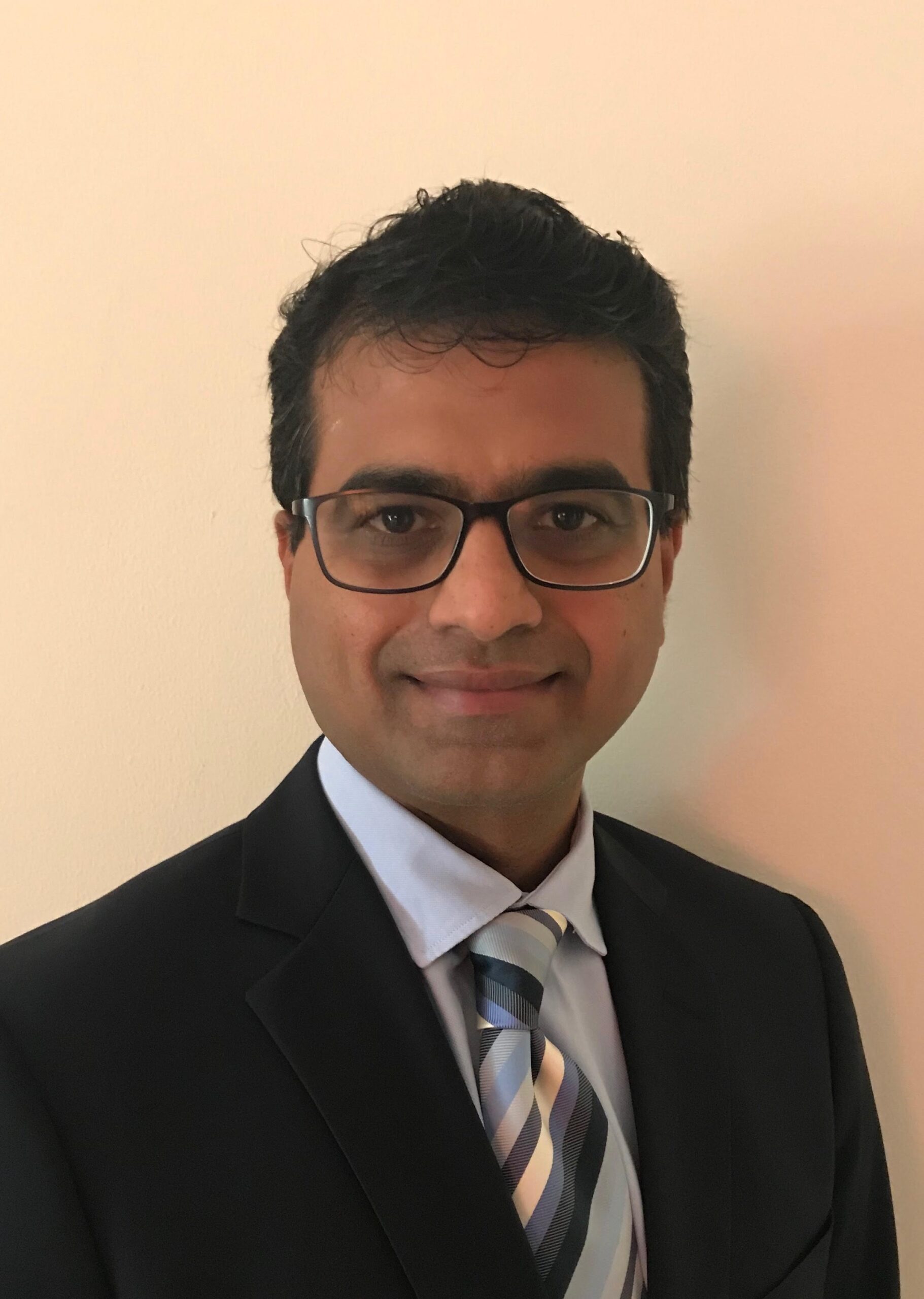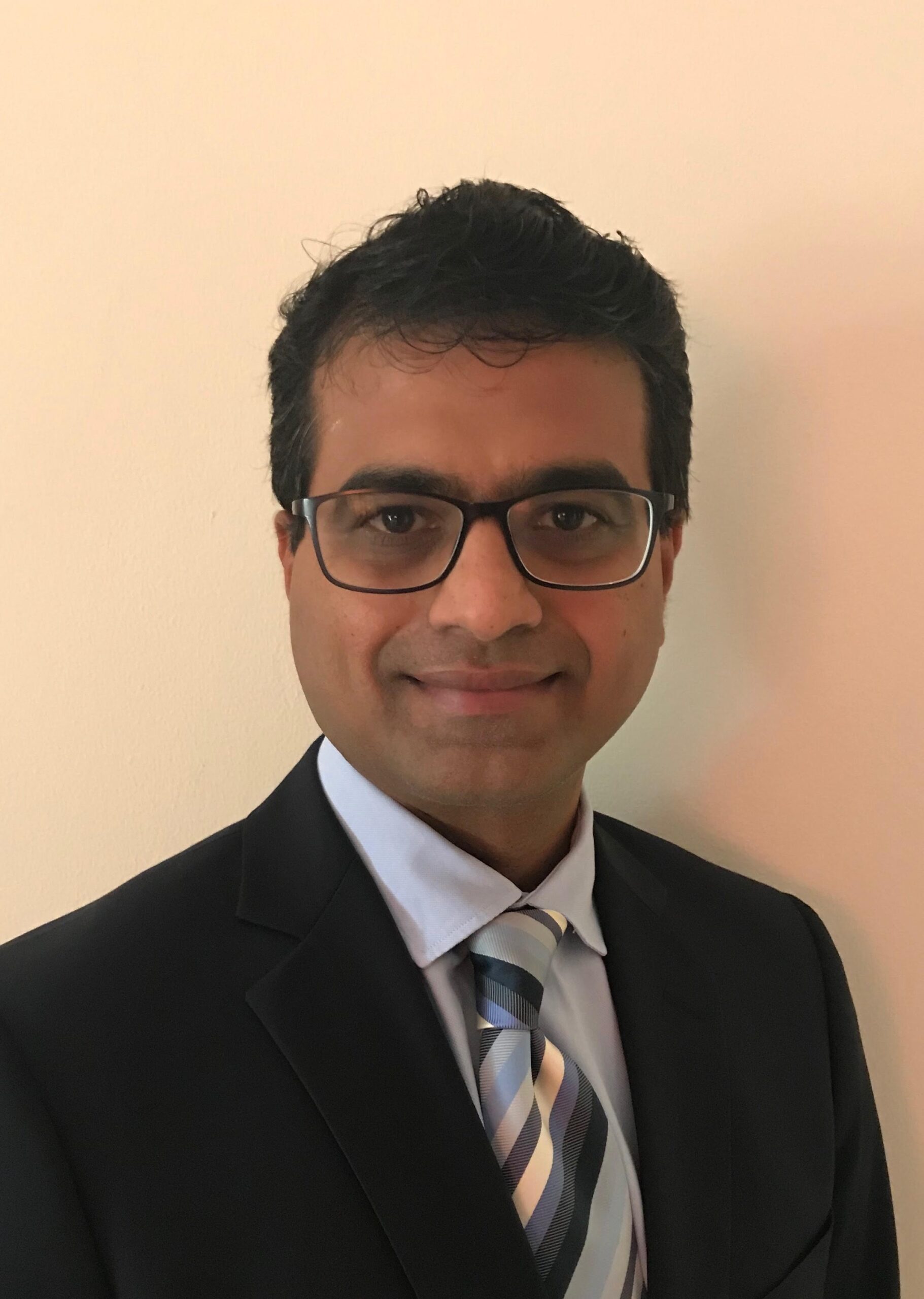 Bambucorn
Finance and investment professional with over 25 years of experience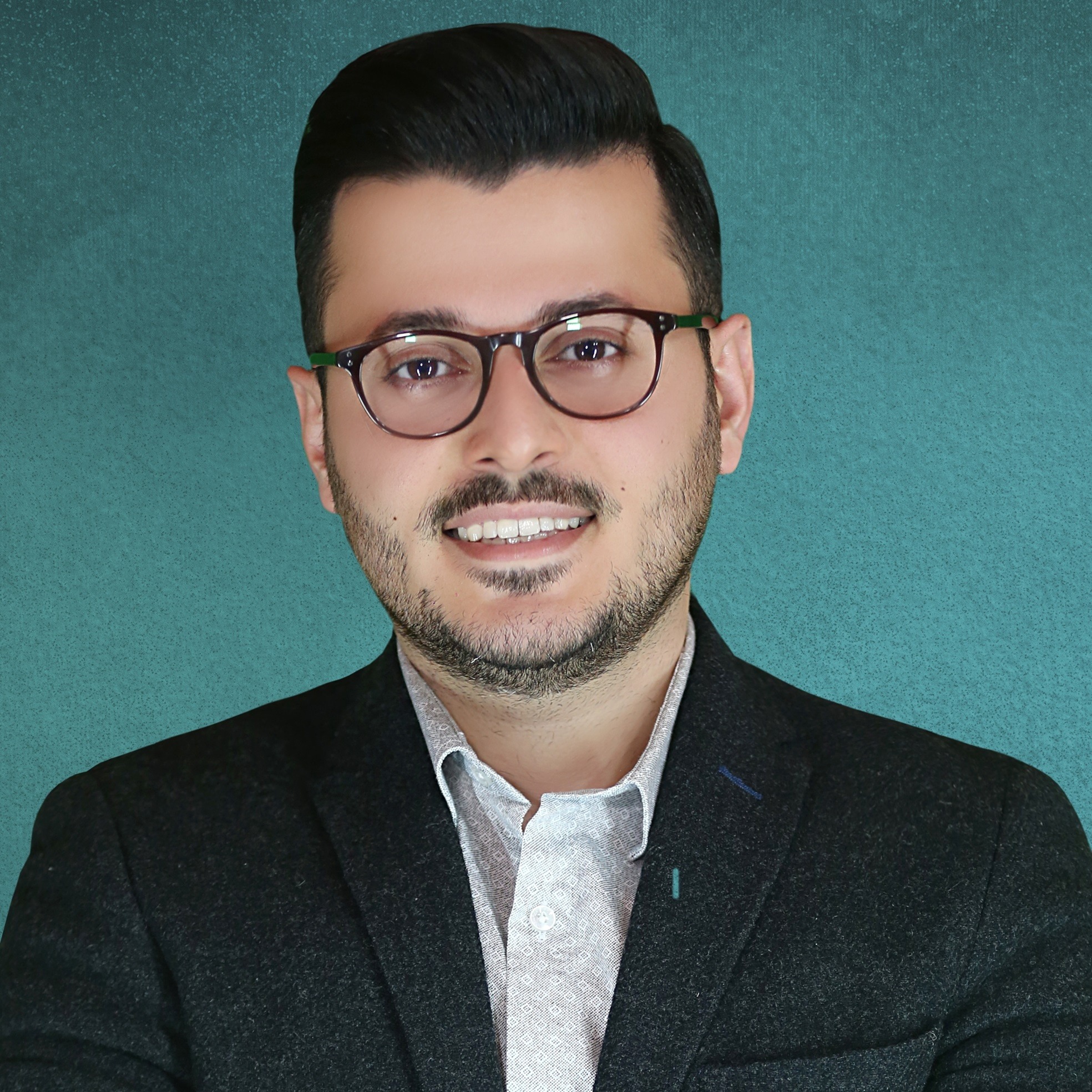 Karaya Angel Investors Group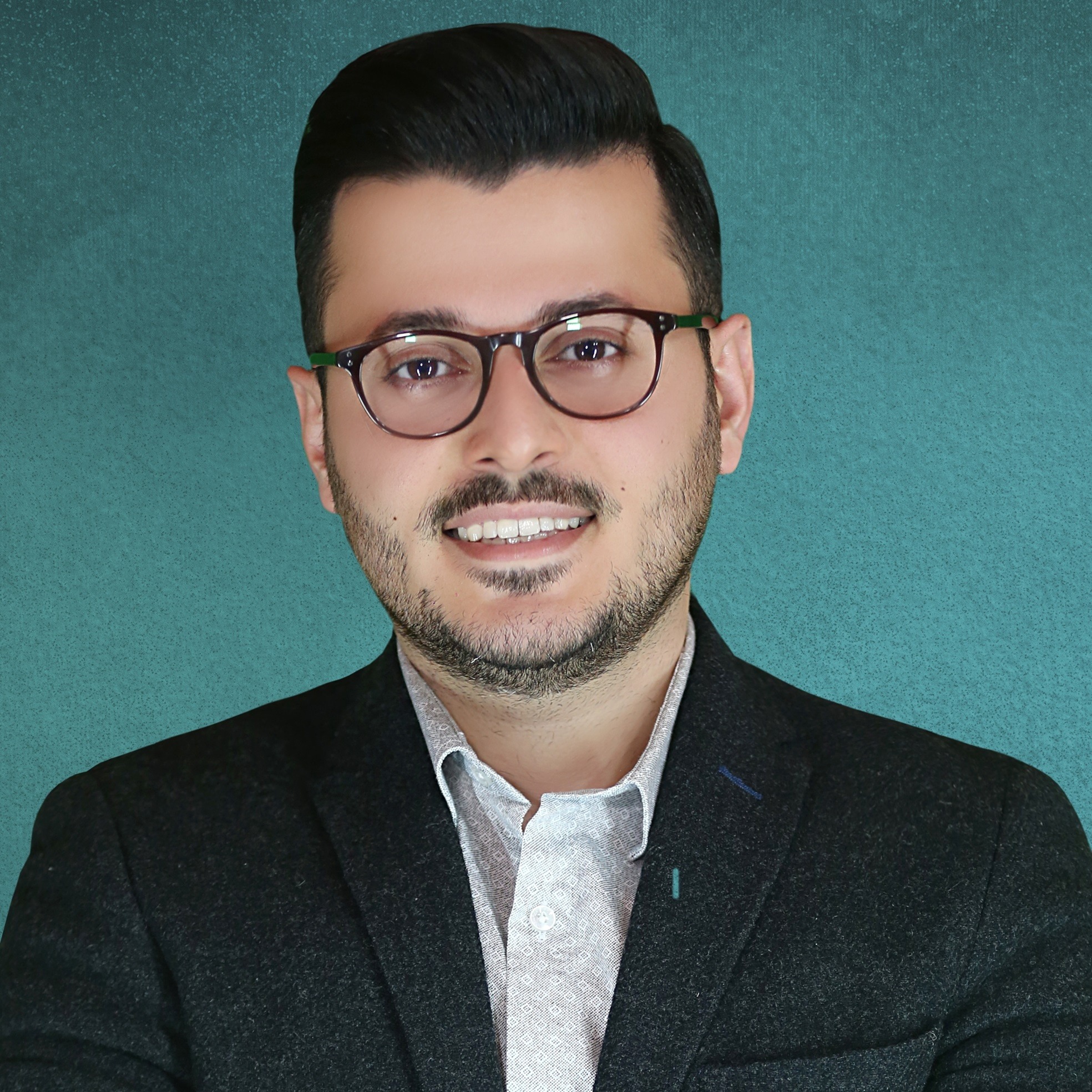 Karaya Angel Investors Group
Executive Director at Karaya Angel Investors Group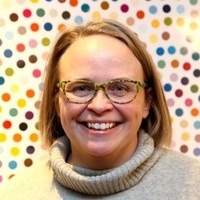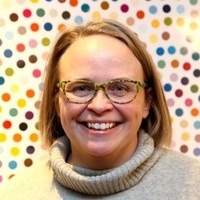 DEP Worldwide Ltd
Elizabeth Prais – Senior Copywriter / Marketing Consultant – Throughout her 25+ year career Elizabeth has specialized in Technology. From working with the MIT Media lab in the 1990s to define the functionality of the World Wide Web to acting as a ghostwriter for the C-Suite of one of the most successful blockchain ICOs in 2017, Elizabeth has worked all over the world creating award-winning advertising creative and copy for Blue Chip tech brands. In 2018 Elizabeth was a founder of Moli Communications, a blockchain marketing agency headquartered in London, UK. Currently, Elizabeth has a select group of clients, advising on marketing strategy and providing a full range of editorial services. She is also a member of the Chartered Institute of Editors and Proofreaders.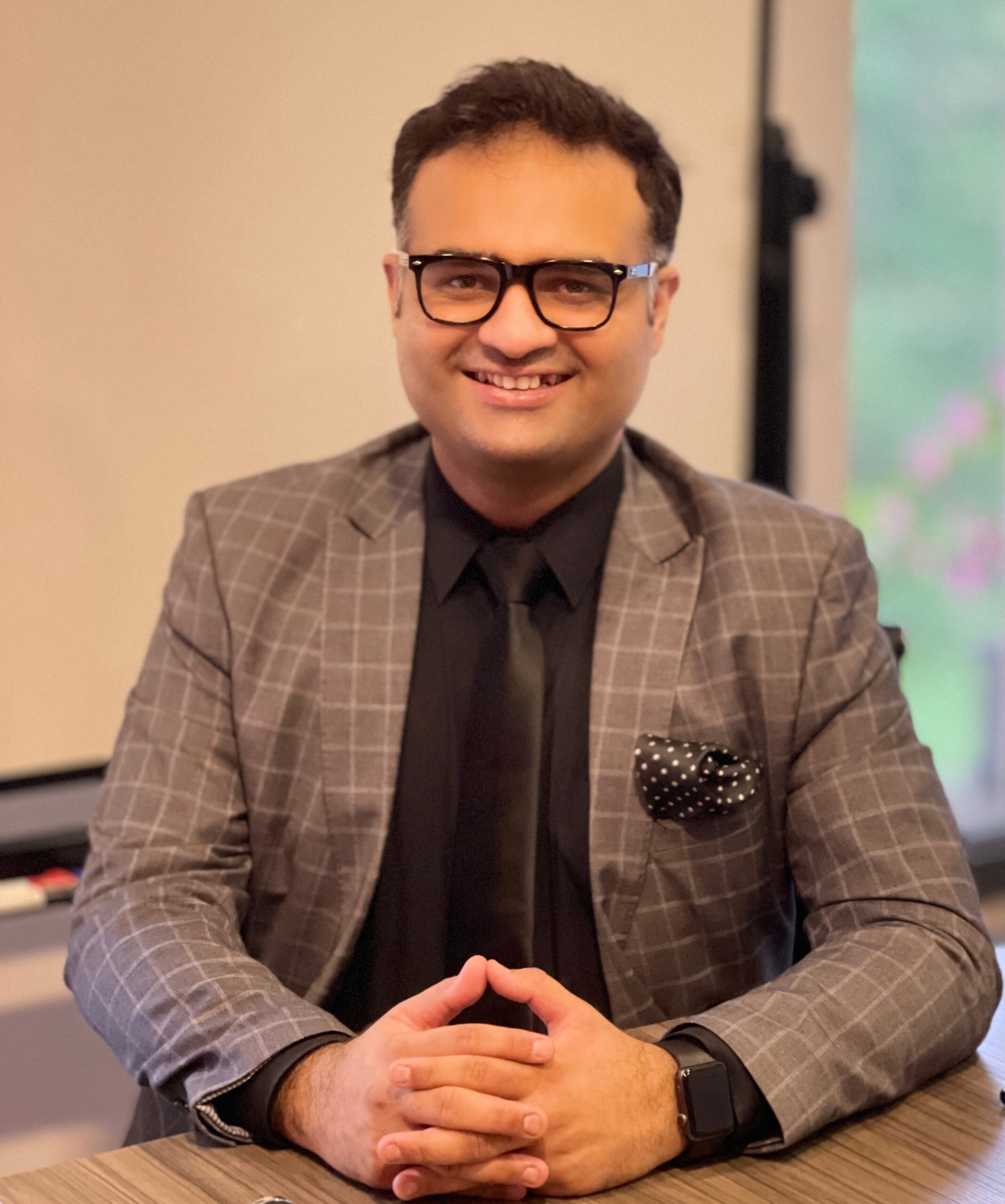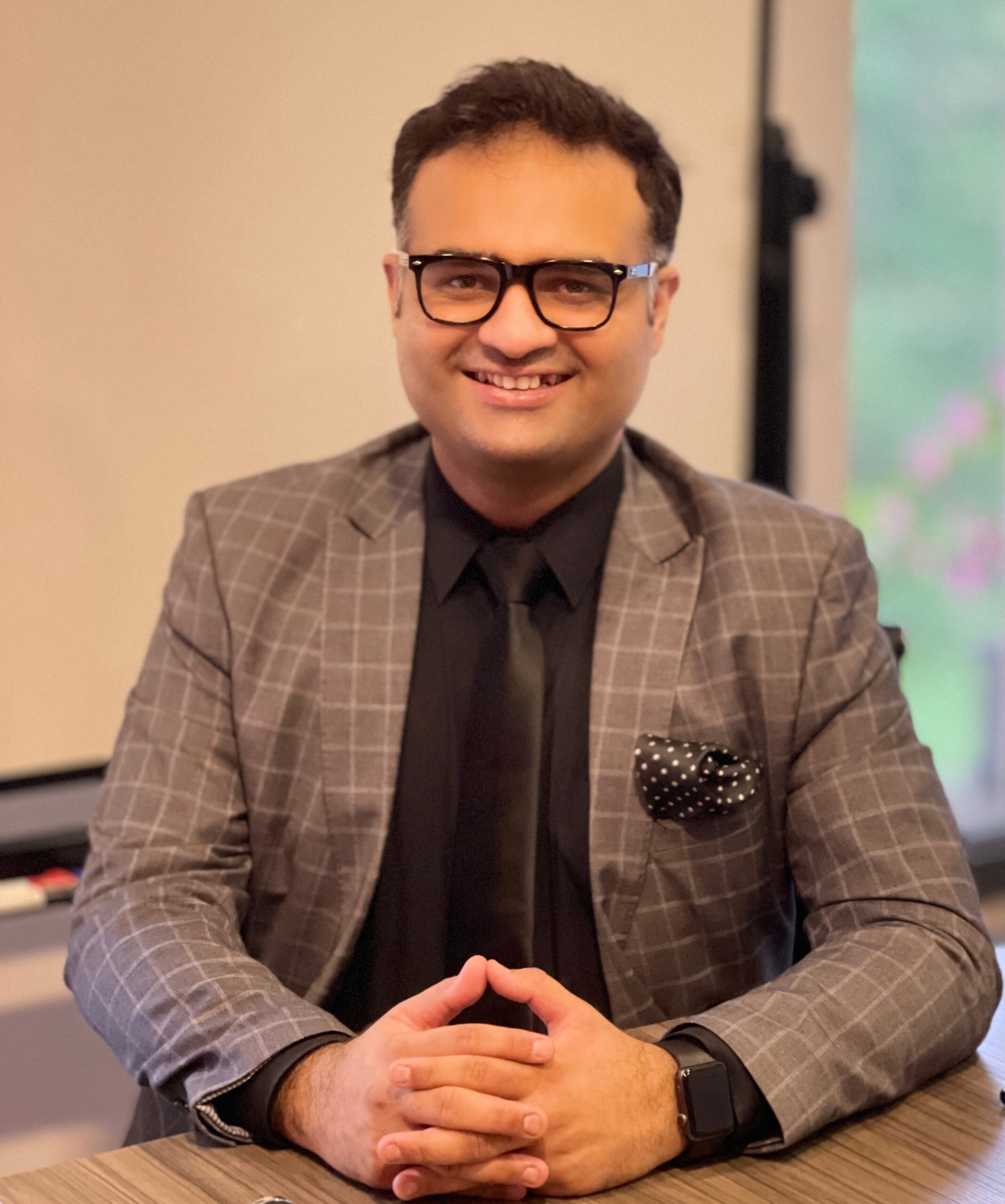 TEAMUP
Ibraheem, 31, is a professional entrepreneur and a passionate learning and development resource with over a decade of experience. A creative misfit, doer and resourceful person to turn problem into opportunities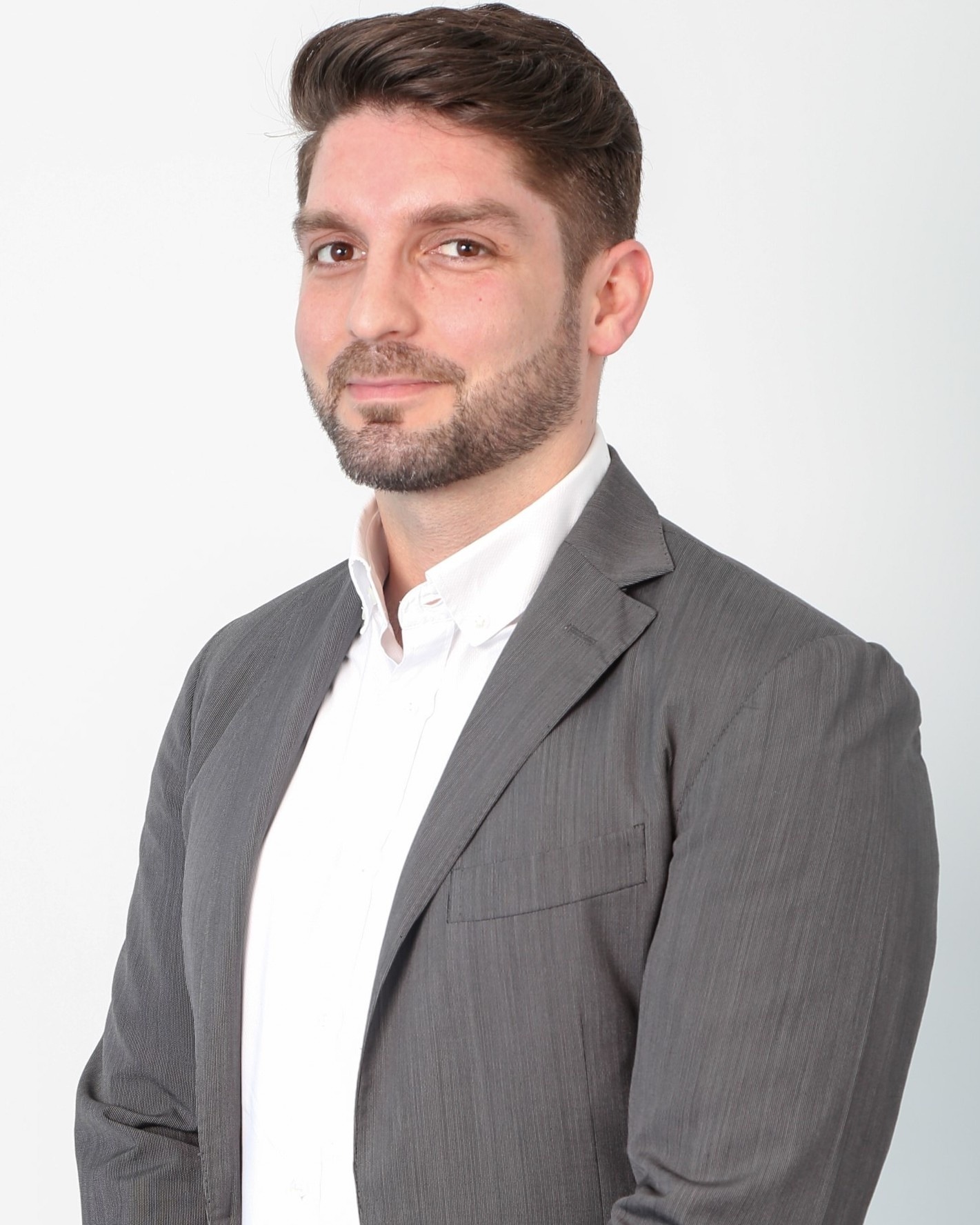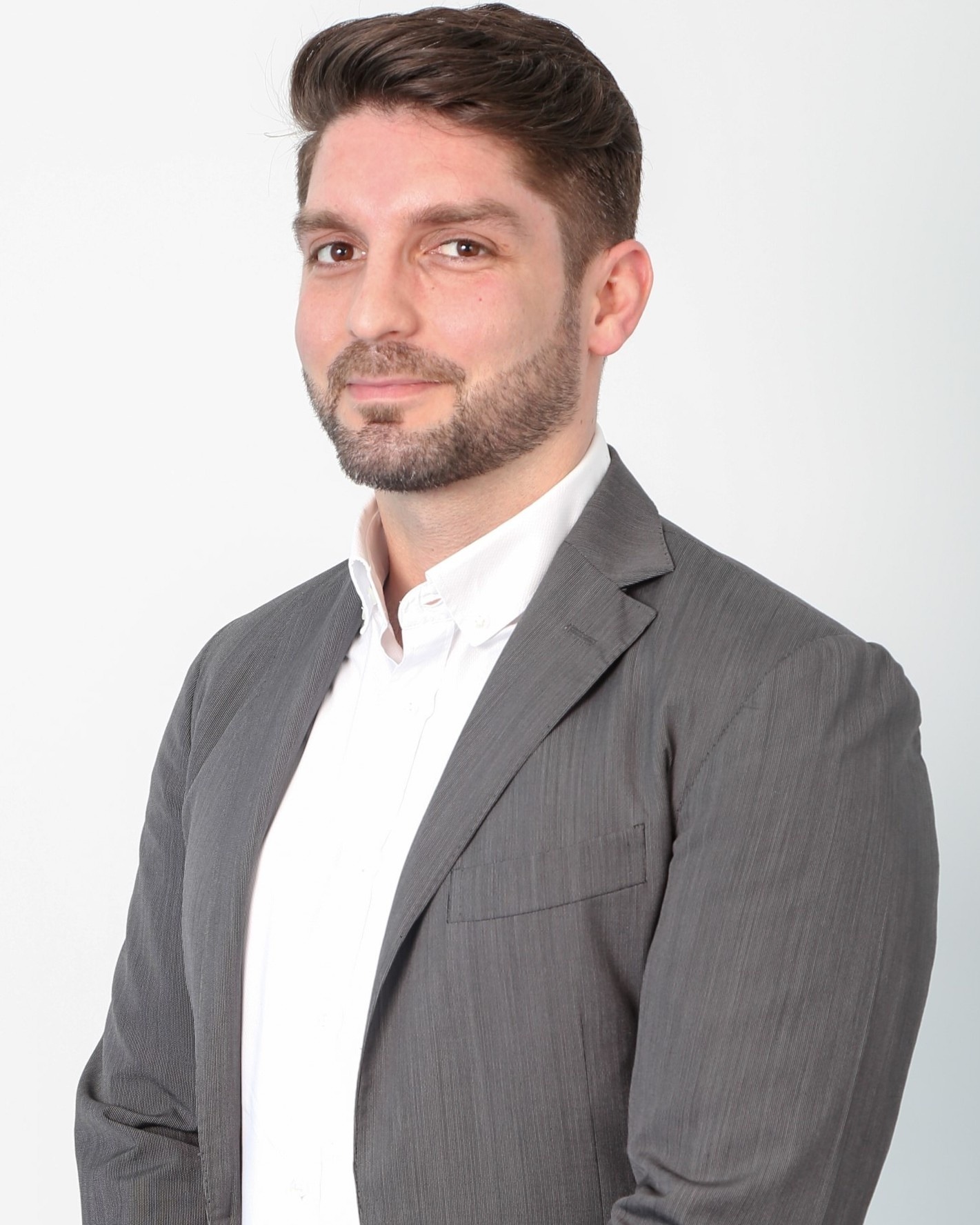 Flat6Labs
Saleh is an active member of the MENA startup ecosystem, he has mentored and scouted startups from around the world which has led to securing investments in 50 startups, he runs Flat6Lab's international accelerator program out of Bahrain. Flat6Labs is one of the most prominent early stage VC's in the region with a portfolio of over 350 startups, he is also an active member of the Stanford VCU Alumni.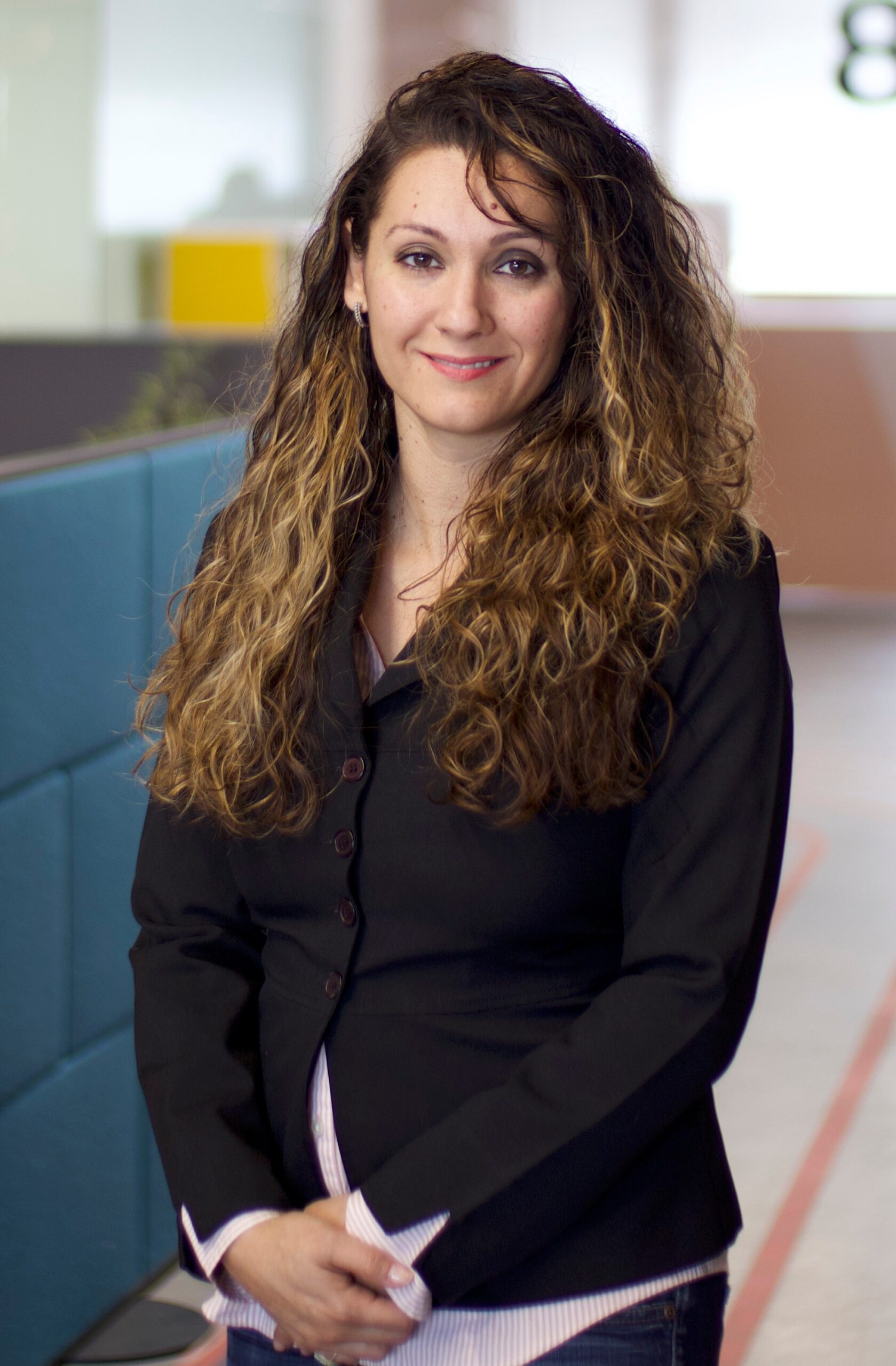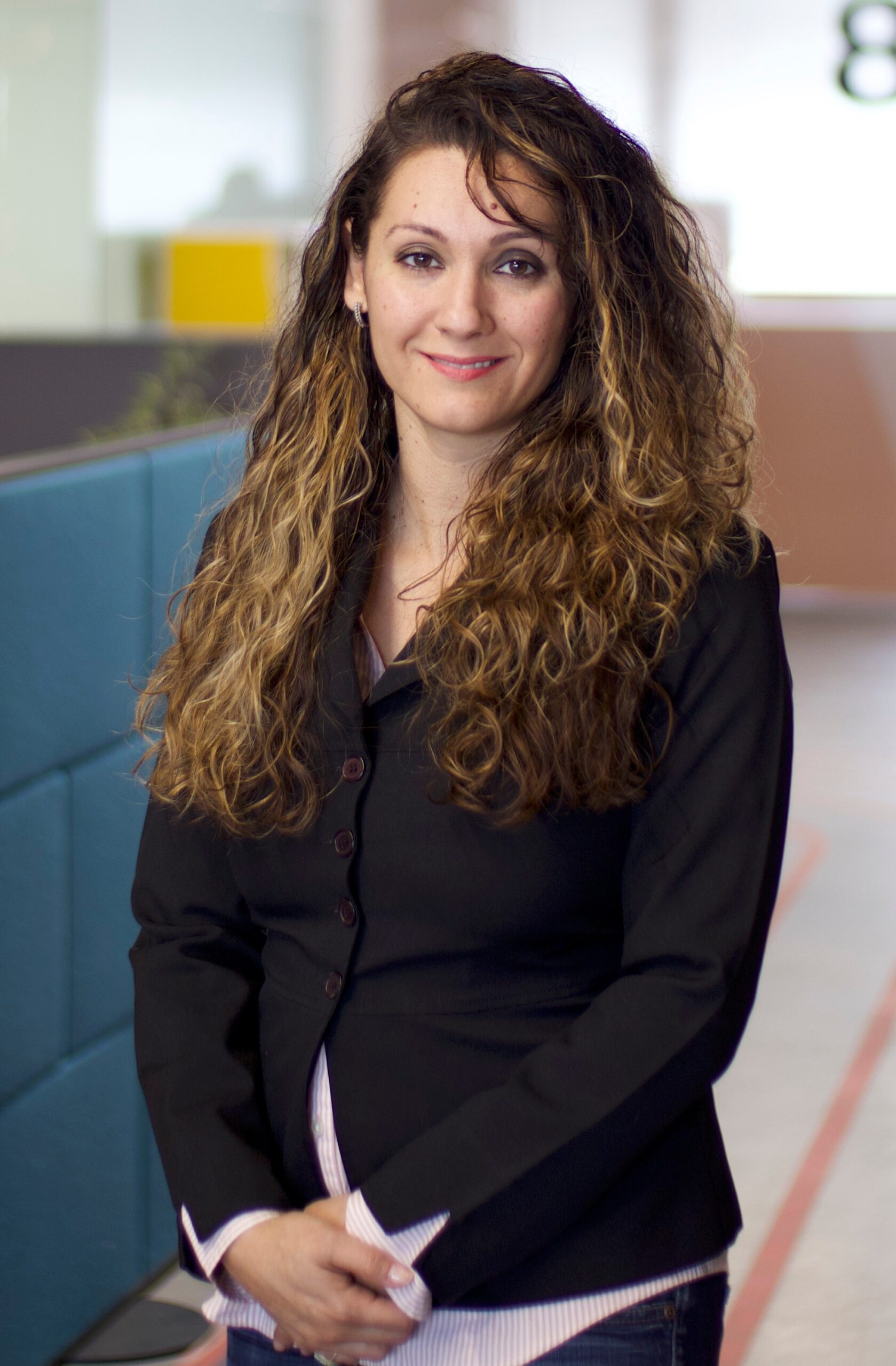 Qatar SportsTech
Heba Al Masri started her career working with startups in 2006 in the United States, where she earned an MBA in Marketing. Prior to joining Qatar SportsTech as the Managing Director in 2019, Heba gained 7 years of experience in founding and leading various incubators and accelerators in the United States and the MENA region. She has worked 8 years in the sports industry as an executive at Kora Stars Sports Agency, and as a board member to the Wolves Soccer Club in the San Francisco Bay Area. She is a certified Executive Coach, and a member of the US National Business Incubation Association. She earned the Small Business Innovation Award in 2008; was part of the team that earned Best Higher Education Institute in Entrepreneurship in the Arab World in 2012; and led Qatar SportsTech to earn the Most Innovative Company in Qatar in 2019.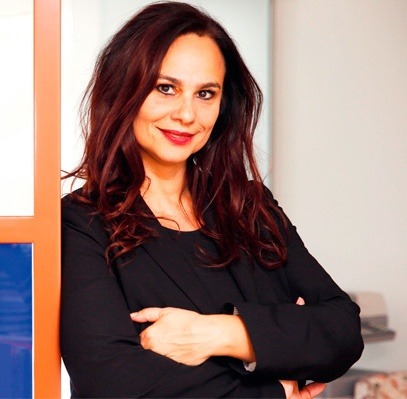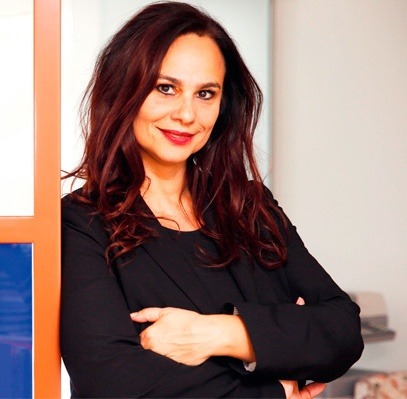 Navivest
After graduation from Koç University, started her career in the USA in retail industry, continued with family business including textile, energy, and real estate, for five years she has her own venture capital fund invested in over 50 startups.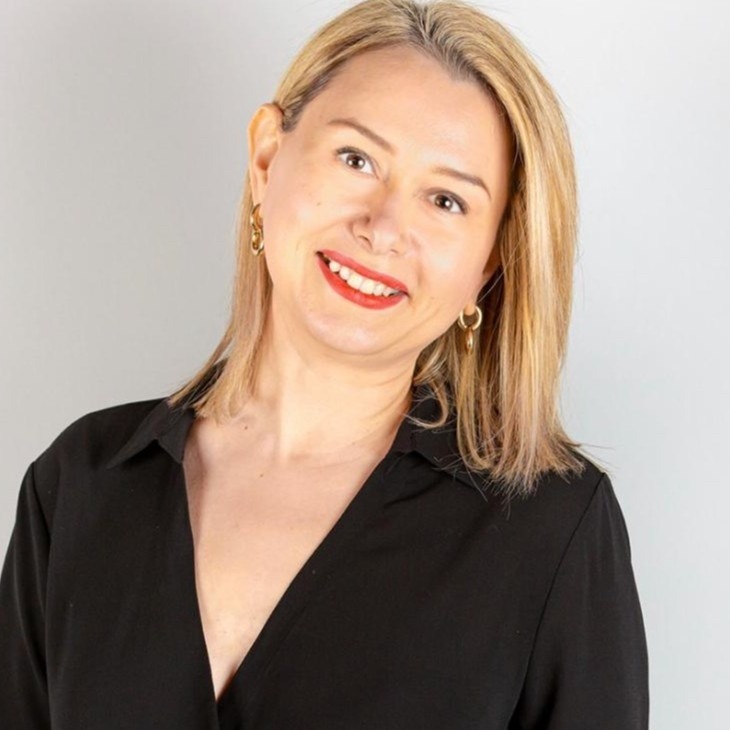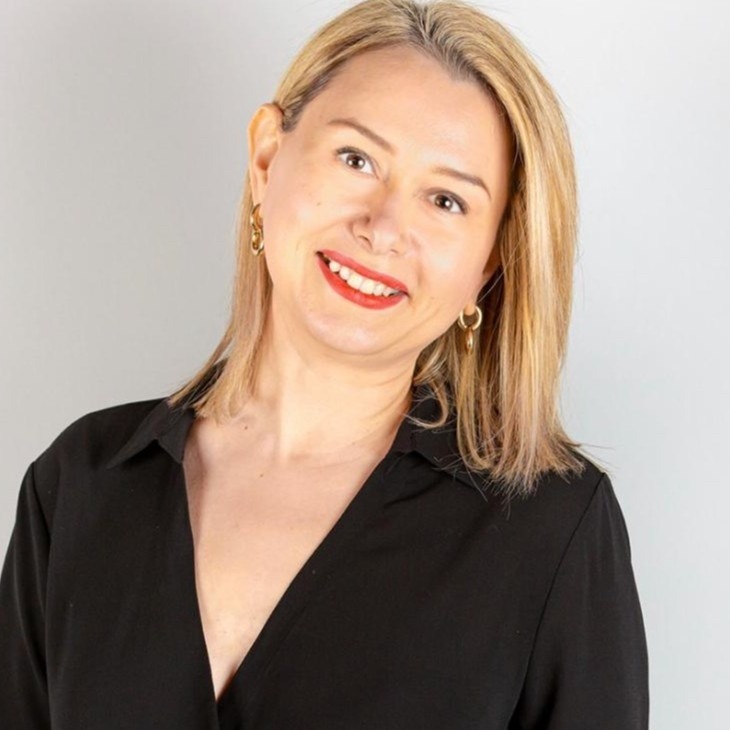 Hackquarters
Sabina Babayeva is a professional with 15+ years of experience in business development, communications and human resources. Focused on value added capacity building in startup ecosystem.
Since 2016 leading Operations & Programs @Hackquarters, the leading startup accelerator and corporate innovation partner, based in London and Istanbul, combining superb global reach with deep local knowledge. Hackquarters is connecting the most promising startups with the leading innovative companies. Hackquarters has engaged with over 10,000 startups from 100+ countries; of which 800 are currently part of various programs.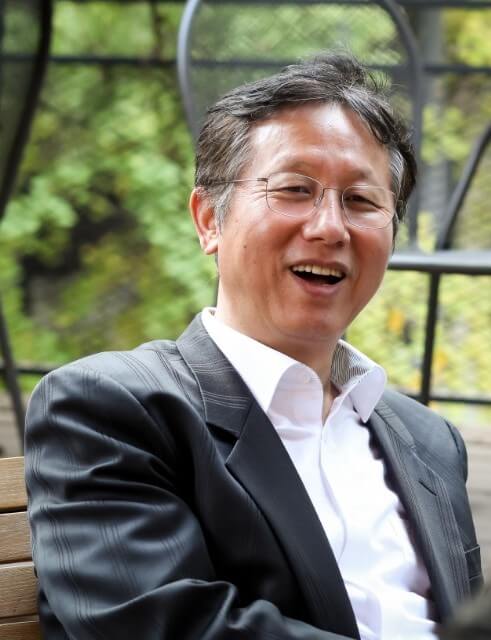 Global Entrepreneurs Foundation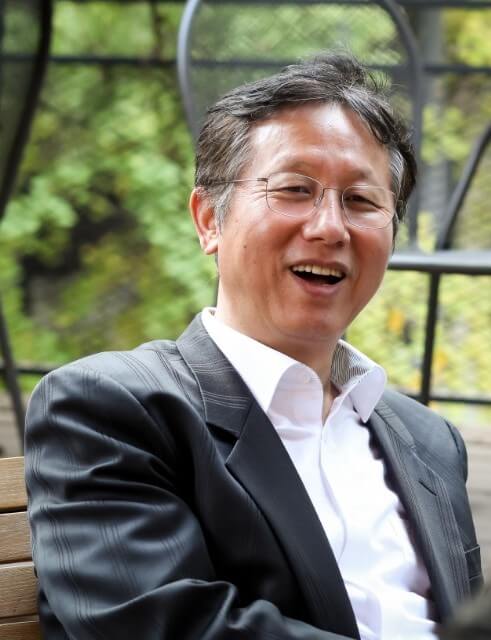 Global Entrepreneurs Foundation
Daejin (Derik) Kim is the founder and honorary president of Global Entrepreneurs Foundation ("GEF") and also a co-founder and partner of HSR ANGEL LLC ("HSR") located in the Republic of Korea, which has done angel investment and company build-up. Also he is a Senator of World Business Angels Investment Forum("WBAF") representing Korea.
Before GEF, Mr. Kim was serial entrepreneur to found five start-ups, three of which were established in Korea, and two in the USA. Also he has served as CEO and Executive officer of several companies in Korea and USA, including EVP of Talon-International, Inc. During his career, he has worked as International sales man and global marketing specialist for 14 years, besides his entrepreneurship experience.
Since 2015, he concentrates on making GEF the Gateway between Korea, Asia and Global start-ups ecosystem and so is serving globally as a supporter of EWB based in Sweden, partner of Faster Capital in UAE, Co-organizer of EU Startup week and Board of IKEDB, and from 2021, he has been working as the WBAF Global Startup Committee's Asia and Middle East Subcommittee Co-President and the World Business Angel Week Asia Continental Chairperson. He is also global speaker, mentor and juror at many international/national conferences in Turkey, Malta, Spain, Australia, India, China, Vietnam, Rwanda etc. and Korea. He has also advised on UNDP Africa Youth Connect research as well as Korean ODA projects and policy consulting related to startup ecosystems in countries such as Rwanda, Uzbekistan and Kyrgyzstan.
Recently, he is making efforts to globalize the Korean startup ecosystem, and as part of this, he was designated as a global startup ecosystem leader by StartupBlink, a global startup ecosystem cluster indexing site.